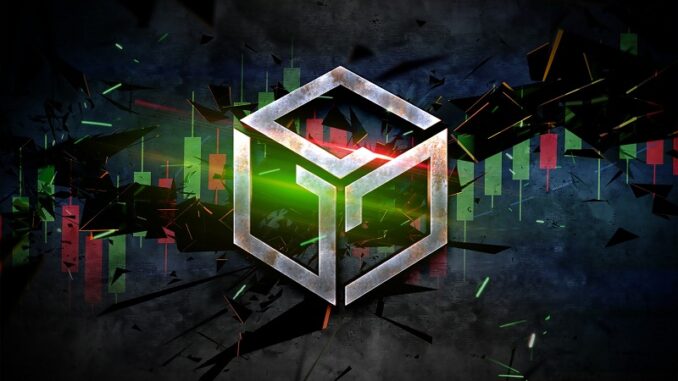 The founders of the blockchain gaming platform Gala Games have locked horns in court.
One founder alleges theft of $130 million worth of Gala tokens while the other alleges corporate waste.
The GALA token has dipped more than 5% over the last 24 hours.
The GALA token is taking a beating after the co-founders biff over the ownership and management of the blockchain gaming company.
Wright Thurston and Eric Schiermeyer, co-founders of Gala, filed lawsuits against one another in a Utah District Court on August 31. Schiermeyer, who is also the CEO of Gala Games, claims that at the beginning of 2021, Thurston and his investment company, True North United Investments, stole $130 million GALA tokens.
GALA tokens theft
According to Schiermeyer's lawsuit, Thurston moved the GALA tokens into 43 different wallets after first moving them to a crypto wallet controlled by the True North United Investments Company. And when questioned about the changes, Thurston claimed he was holding the tokens in secure wallets for Gala Games.
Schiermeyer further claims that in a "complex web of obfuscatory transactions" between September 2022 and May 2023, Thurston allegedly removed the tokens from the wallets and swapped or sold them.
The lawsuit alleges that Thurston later denied knowing about the purported token sale although he is now asserting ownership of the sold GALA.
Additionally, Thurston is accused of stealing licenses to operate Gala ecosystem nodes, which can generate GALA tokens, selling the licenses, and then pocketing the money.
Thurston's reply
Thurston's True North, on behalf of Gala, filed a lawsuit suing Schiermeyer for allegedly forcing Gala to "sell off and waste millions of dollars in company assets" and borrowing millions from Gala for personal use.
Thurston's lawsuit claims that Schiermeyer also reportedly established Gala companies in Switzerland and Dubai, where he appointed himself as the majority shareholder in order to seek commercial prospects.
In his lawsuit, Schiermeyer wants Thurston to step down from his position as Gala director and also seeks relief and damages payments, including the return of the stolen GALA tokens.
Similarly, Thurston in his lawsuit has requested that Schiermeyer be removed from Gala Games and be forced to pay at least $750 million in damages and relief.
It is, however, worth noting that in March 2023, the US Securities and Exchange Commission (SEC) sued Thurston and two companies he co-founded (True North and Green United) for selling investments in a supposedly fake crypto mining scheme.

>