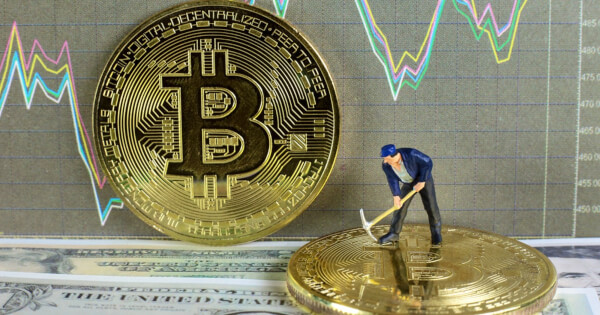 Hut 8 Mining Corp. (Nasdaq: HUT) (TSX: HUT), one of North America's leading digital asset and bitcoin mining pioneers, has announced further developments regarding its proposed all-stock merger with U.S. Data Mining Group, Inc., also known as US Bitcoin Corp (USBTC). The resulting entity from this merger will be christened "Hut 8 Corp." and will be based in the U.S.
The primary objective of this merger is to establish Hut 8 Corp. as a major publicly traded Bitcoin miner with a focus on economical mining, diversified revenue avenues, and adherence to top-tier environmental, social, and governance (ESG) practices.
In line with this development, Hut 8 Corp. has made amendments to its Form S-4 Registration Statement, which has been filed with the U.S. Securities and Exchange Commission (SEC). Jaime Leverton, CEO of Hut 8, commented on the progress, stating, "We look forward to securing SEC clearance for New Hut's registration statement in the very near term while we work to complete this merger of equals." Leverton further emphasized the potential of the merged entity, highlighting its anticipated strengths in both Bitcoin and fiat revenues, stemming from a robust infrastructure across North America.
However, the completion of this transaction is contingent upon several factors, including regulatory approvals, shareholder and court consents, and other standard closing conditions.
Hut 8's legacy in the industry is notable, with a portfolio that includes five high-performance computing data centers spread across British Columbia and Ontario. These centers offer a range of services from cloud computing to AI and machine learning solutions. Additionally, Hut 8 operates two Bitcoin mining sites located in Southern Alberta and boasts one of the highest inventories of self-mined Bitcoin among publicly-traded companies worldwide.
While this press release provides a positive outlook on the merger, it also contains forward-looking statements. These are based on current expectations and projections about future events but are subject to various risks and uncertainties. Factors such as regulatory approvals, market demand, and geopolitical events, among others, could influence the final outcome of this merger.
For a detailed understanding and further information about the merger, interested parties are advised to refer to the Form S-4 Registration Statement and other relevant documents filed with the SEC.
Image source: Shutterstock

>