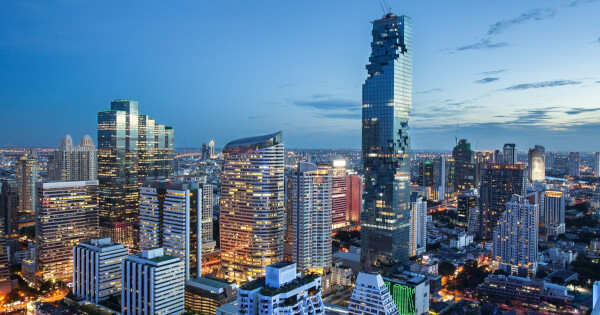 The Pheu Thai Party, Thailand's political opposition, has announced a proposal to give every citizen of the country nearly $300 in digital currency should the party win the upcoming election. The plan was announced at a campaign event on April 5, where one of the party's candidates for prime minister, Srettha Thavisin, described the initiative as a blockchain-based stimulus project aimed at boosting the local economy. The proposed stipend of 10,000 Thai baht, or roughly $292 at the time of publication, would be given to every Thai resident who is 16 years or older.
Thailand's next general election will take place on May 14, with all 500 seats in the country's House of Representatives up for election. Current Prime Minister Prayut Chan-o-cha, a member of the United Thai Nation Party, is eligible to hold his position until 2025 if selected, following a decision from Thailand's Constitutional Court regarding his term limit.
The proposed crypto project could potentially cost the government between $14 billion to $18 billion, given that Thailand's population is over 70 million, with around 50-60 million people over 16 years old. While cryptocurrency exchanges and trading are generally allowed in Thailand, the country's Securities and Exchange Commission has been considering a ban on staking and lending services and has established stricter rules for crypto custody providers. Additionally, the country's central bank has warned crypto investors about stablecoins pegged to the baht.
Thavisin's proposal to distribute funds equally to residents is similar to the universal basic income initiative proposed by United States presidential candidate Andrew Yang in the 2020 elections. Yang's proposal involved giving all eligible people in the United States $1,000 every month.
If the Pheu Thai Party wins the upcoming election and follows through with its proposal, it could potentially have significant impacts on Thailand's economy and the adoption of blockchain-based digital currencies in the country. However, the proposal also raises questions about the feasibility of such a large-scale distribution of digital currency, as well as the potential risks and challenges that may arise in the implementation process.

>