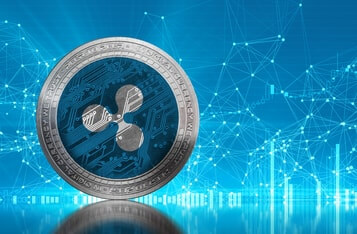 In light of recent backlash from the crypto community, Ledger, a prominent hardware wallet company, has decided to postpone the launch of its Ledger Recover service. The decision came as a response to a wave of criticism regarding the product's transparency, security, and potential for censorship.
The Ledger Recover service was originally designed to help crypto users securely manage self-custody of their digital assets and to facilitate migration from less secure environments like exchanges or soft wallets. The vision was to bring a solution for a much-needed problem in the crypto space: the challenge of seed phrase recovery.
However, the way this service was announced led to a significant amount of misunderstanding and criticism within the crypto community. Responding to the uproar, Ledger's CEO and Chairman, Pascal Gauthier, took to Twitter to clarify Ledger's stance and to apologize for the initial miscommunication.
"We never meant to surprise you. Maxima culpa," tweeted Gauthier. "The fact that you care so much really forces us to always do better going forward."
The CEO also addressed the main concerns of the community, promising more transparency, enhanced security, and resistance against censorship. According to Gauthier, Ledger has taken significant measures to address the issues raised and is looking forward to sharing a refined version of Ledger Recover.
In an attempt to increase transparency, the company announced plans to open-source Ledger Recover and to communicate openly about its open-source roadmap. The chairman further invited the community to a town hall meeting with the company's leadership to discuss the future path of Ledger Recover.
In a public letter, Gauthier elaborated on Ledger's commitment to transparency and security. He explained that Ledger has made significant strides in enhancing the security of digital assets and improving ease-of-use. He reiterated the importance of Ledger Recover for those seeking to exert self-custody over their digital assets, while highlighting the company's firm stance on security.
The CEO also revealed the company's new strategy to increase transparency by accelerating its open-source roadmap. This plan will include open-sourcing core components of the Ledger operating system, and will only launch Ledger Recover after the completion of this task. The Ledger Recover protocol will also be open-sourced, providing users with more options regarding their self-custody.
Gauthier reassured users about Ledger's commitment to security, stating: "We are accelerating a roadmap that's been in progress, and regardless, the security of your Ledger remains unchanged."
The CEO concluded his letter expressing gratitude to the crypto community for their feedback, and restated the company's mission to make crypto secure and easy to use. While the launch of Ledger Recover has been delayed, Ledger's response has shown a commitment to addressing the community's concerns and to improving their service based on feedback

>