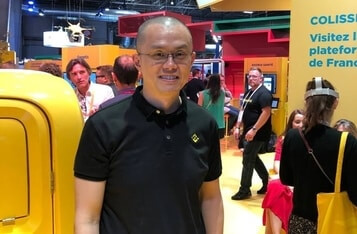 In the midst of global financial uncertainties and growing regulatory pressure on cryptocurrencies, Binance CEO, Zhao Changpeng, has offered an optimistic view following a recent cryptocurrency-focused broadcast by China Central Television (CCTV).
According to Zhao, the broadcast is a significant event that's created a buzz in Chinese speaking communities. He shared this view on Twitter, stating, "CCTV just broadcasted crypto. It's a big deal. The Chinese speaking communities are buzzing. Historically, coverages like these led to bull runs."
While cautioning that past events may not necessarily predict future outcomes and his words were not intended as financial advice, Zhao's comment appears to indicate a belief that this exposure might influence a positive shift in market dynamics. This view arrives at a time when the global cryptocurrency market is facing numerous challenges.
Bitcoin, the leading cryptocurrency, has recently experienced a drop amidst tightening regulations, disappointing policy developments from Hong Kong, and the ongoing issue of the debt ceiling. This trend has echoed in other digital currencies, adding to investor concern.
CCTV's crypto broadcast might indeed suggest a softening stance on digital currencies within China, a country known for its rigorous crypto regulation. Historically, media coverage in influential platforms has been observed to sway market sentiment and can significantly impact the trading behavior in both traditional and crypto markets.
Nevertheless, it's important for investors to consider Zhao's tweet in the wider context of current market conditions. While his optimism may signal potential opportunities, the current market uncertainties underscore the importance of due diligence and risk assessment in cryptocurrency investment.
Crypto market followers and investors will likely be watching closely for any indications that the Chinese market's sentiment toward cryptocurrencies is indeed changing, as it could hold substantial implications for the global cryptocurrency industry. 

>