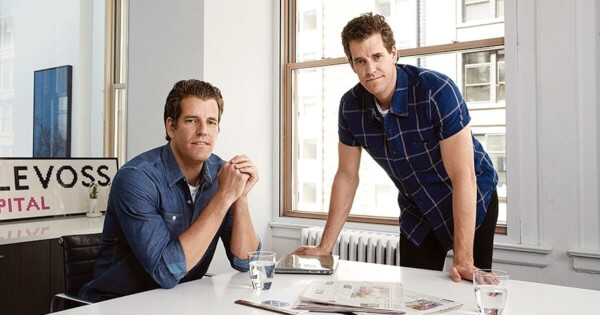 The Winklevoss twins, co-founders of Gemini, have reportedly loaned their own money to support the cryptocurrency exchange during a period of market downturn. This news comes amid increased scrutiny from regulators, with both the U.S. Securities and Exchange Commission and the New York Department of Financial Services investigating Gemini's activities.
In January, the SEC charged Gemini and Genesis Global Capital with offering unregistered securities through the exchange's Earn program. Additionally, the New York Department of Financial Services launched an investigation following reports that users claimed assets in their Earn accounts had been given FDIC protection.
Following the announcement of the charges, Tyler Winklevoss accused the SEC of issuing a "manufactured parking ticket," claiming that Gemini staff had been in talks with the regulator for over a year prior to the enforcement action. This mirrors the complaint of Coinbase, another cryptocurrency exchange whose legal officer claimed that the company met with the SEC more than 30 times over nine months before receiving a Wells notice.
Despite these challenges, the Winklevoss twins remain committed to Gemini and have put their own money into the exchange to ensure its continued success. Gemini has a strong reputation in the cryptocurrency industry, and the twins' decision to support the exchange during a difficult time is a testament to their dedication to the platform and its users.
Gemini was founded in 2014 and has since become one of the most popular cryptocurrency exchanges in the United States. The exchange is known for its robust security measures and commitment to regulatory compliance, making it a trusted platform for users seeking to buy and sell digital assets.
The Winklevoss twins are also well-known figures in the cryptocurrency world, having made headlines for their involvement in the early days of Bitcoin. The twins famously sued Facebook founder Mark Zuckerberg, claiming he stole their idea for a social networking site. They later used their settlement money to invest in Bitcoin, becoming early adopters of the cryptocurrency and building their fortune in the industry.
In addition to their work at Gemini, the Winklevoss twins are also involved in other cryptocurrency-related ventures, including the digital asset marketplace Nifty Gateway. Their continued involvement in the industry is a positive sign for the future of cryptocurrency, as their support helps to legitimize and strengthen the ecosystem as a whole.
In conclusion, the Winklevoss twins' decision to fund Gemini with their own money demonstrates their commitment to the exchange and the broader cryptocurrency industry. Despite regulatory challenges and market downturns, the twins remain optimistic about the future of digital assets and are working to build a more robust and secure ecosystem for users.

>