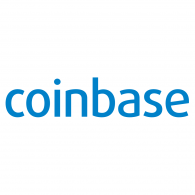 Want to jump straight to the answer? Coinbase is better for beginners and those looking for a large selection of cryptocurrencies, and Webull is better for anyone wanting a more advanced trading platform.
Whether you are looking for your first exchange or simply want to broaden your exchange options list, this article provides useful information to help you make an informed decision.
Webull was founded on May 24, 2017, by former Alibaba Group (NYSE: BABA) employee Wang Anquan. Initially founded as a stock trading platform, Webull added crypto trading in November 2020. Currently, Webull supports 11 cryptocurrencies but has plans to add more. Transfers of cryptocurrencies into or out of Webull are not presently allowed. 
Coinbase, founded in June 2012 by Brian Armstrong and Fred Ehrsam, has weathered the ups and downs of the cryptocurrency market. Bitcoin (BTC) was the sole cryptocurrency supported for the first 5 years. In early 2017, Coinbase added Ethereum (ETH) and Litecoin (LTC) to its list, which now includes over 100 coins, tokens and stablecoins. Coinbase can also boast that it has never been a hacking victim as it has prospered throughout the years.
Benzinga compares Coinbase and Webull to see how well a relatively new crypto exchange will stand up against the old guard of the crypto space. 
What Is a Cryptocurrency Exchange?
A cryptocurrency exchange is similar to a stock exchange in many ways. Anyone who has ever traded stocks will be at ease using a cryptocurrency exchange. A cryptocurrency exchange, like a stock exchange, facilitates trades between buyers and sellers. It may or may not charge a fee for that service, depending on the exchange.
In addition to facilitating transactions, a crypto exchange frequently acts as a custodian for the cryptocurrency you purchase. The number and type of cryptocurrencies supported by crypto exchanges often vary. Some exchanges list over a hundred cryptocurrencies, while others only list a few. You will find no shortage of exchange alternatives in the crypto space.
Although they are similar, significant differences exist between cryptocurrency and stock exchanges. One notable difference is that cryptocurrency trades 24 hours a day, 7 days a week, 365 days a year. In the crypto world, there is no such thing as market openings and closings. Even on holidays, trading never stops. 
Furthermore, because the cryptocurrency market is much less regulated than the stock market, there is no pattern day trader (PDT) rule. Unless the account value exceeds $25,000, the PDT rule limits the number of day trades a stock trader can execute within 5 business days using the same account. You can make an unlimited number of trades in the cryptocurrency market, regardless of the size of your trading account.
Another significant difference is that most crypto exchanges allow you to transfer your cryptocurrency from the exchange to a wallet. Crypto exchanges can also be centralized (CEX) with a centralized authority in control or decentralized (DEX), which are true peer-to-peer markets with no intermediaries.
Important Cryptocurrency Exchange Features
Investors and traders have distinct styles and goals, which may shift over time. As a result, no crypto exchange is ideal for everyone. It is beneficial to have a large selection of unique exchanges in terms of their features. Most serious investors and traders have accounts on multiple exchanges, allowing them to adapt to changing market conditions.
What characteristics should you look for when selecting an exchange? Security should be near the top of your priority list. Keeping crypto assets on an exchange is not the same as putting money in a bank account. Few crypto exchanges have insurance to cover losses in the event of a hack. Even if they do, the maximum amount covered is almost certainly limited. As a result, it is critical to learn how and where it stores your crypto assets. Ideally, it would use cold storage to protect cryptocurrency assets from a hack. It is also necessary to investigate what other security measures are in place to safeguard the exchange.
Aside from security to protect the exchange, you should look at the features it provides to help you keep your account secure. While you bear the majority of the responsibility, the exchange should also include features to help you. At the very least, you should look for 2-factor authentication (2FA), preferably from Google (NASDAQ: GOOGL) authenticator, Authy or Duo. Another important security feature is the ability to "whitelist" your withdrawal addresses. With this feature enabled, withdrawals can only be made to addresses on your whitelist.
Moving on, you should consider how many and which cryptocurrencies the exchange supports. Having a diverse set of cryptocurrencies can be beneficial for investors seeking exposure to the entire crypto market. Trading features are also important, particularly if you are a more experienced trader. Take note of the types of buy and sell orders that are permitted, as well as the ability to place stop orders. If you primarily buy and hold, these features may not be as important to you. The educational content that is available on the exchange is another feature to look for. Anyone, but especially beginners, can benefit from it.
Features on Coinbase
The following is a list of account features.
Payment options: bank account, debit card, PayPal (NASDAQ: PYPL), wire transfer
Order types: market orders 
Recurring buys: daily, weekly or monthly
Convert from 1 crypto to another
Mobile app: Android or IOS
Learn to earn: learn about, take quizzes and earn cryptocurrency
Crypto transfers: transfer crypto into and out of your Coinbase account
Crypto wallet: mobile or Chrome desktop extension; no Coinbase account required
Coinbase card: coming soon 
FDIC insurance (through third party bank) for funds held in fiat
Features on Webull
The following is a list of account features.
Payment options: bank account  with same day trading after ACH transfer
Order types: market and limit orders
USD value or a fractional quantity of a coin or token orders permitted
Desktop and browser platforms
Mobile app: Android or IOS
Crypto transfers: not allowed
Coinbase Fees vs. Webull Fees
Coinbase's pricing structure is a little convoluted. The price is $0.99 for transactions under $10 and $2.99 for transactions between $10 and $200. Transactions that exceed $200 cost a percentage of the total transaction. The price is 1.49% when using traditional payment methods, but it climbs to 3.99% when using debit or credit cards. When you use PayPal to make a transaction, you incur a 2.5% fee. Incoming wire transfers are $10, and departing wire transfers are $25.
Webull's fee structure is relatively simple. It does not technically charge a fee but rather a 100 basis point spread. With its system, 1 basis point equals 1/100 of a percent, equating to a 1% charge on all cryptocurrency transactions. Incoming wire transfers cost $8 while outgoing transfers cost $25.
Best For

New cryptocurrency traders
Cryptocurrency traders interested in major pairs
Cryptocurrency traders interested in a simple platform

Pros

Simple platform is easy to operate
Comprehensive mobile app mirrors desktop functionality
Coinbase Earn feature rewards you with crypto for learning about available coins

Cons

Higher fees than competitors
Security Features on Coinbase vs. Webull
One of the most important considerations when selecting an exchange is security. Here is a brief comparison of Coinbase and Webull.
To protect electronic data, Coinbase employs AES-256 encryption. It also employs SSL encryption to help safeguard the website against phishing attacks. You have the option of using a Google or Duo authenticator for 2FA to add an extra layer of security to your account. Coinbase also provides 2 other types of 2FA: an SMS code and the use of a security key device. Only about 2% of customer funds are available online, with the rest kept offline in cold storage.
Webull uses Plaid to encrypt all data sent to its servers with AES-256 encryption, the industry standard for financial institutions. Plaid is used to connect to your bank account and protects the information in your bank account. Webull monitors your account for unusual activity, such as logins from unknown IP addresses, using an intrusion detection system. Webull employs a 2-step authentication process to keep your account secure. Plaid sends customers a text message containing an authentication code. You enter this code when logging in on the web or mobile devices.
Altcoins Supported on Coinbase vs. Webull
Let's take a look at which altcoins each exchange supports. As previously stated, this feature can be an important consideration when selecting an exchange. A large selection of cryptocurrencies, including Bitcoin or Ethereum, is usually preferable. With a large selection, you can build a more diversified portfolio across the entire crypto market.
Altcoins Supported on Coinbase
     * DeFi — Decentralized Finance      * DEX — Decentralized Exchange      * NFT — Non-fungible token
Altcoins Supported on Webull
Altcoins on Coinbase
There are 91 altcoins available on Coinbase that are not available on Webull. Here's a list of some of the top cryptos on Coinbase, but not on Webull. 
Aave, Algorand,  Augur, Avalanche, Axie Infinity, Band Protocol, Basic Attention Token, Chainlink, Chiliz, Compound, Cosmos, Decentraland, Enjin Coin, EOS, Filecoin, 
Internet Computer, Kyber Network, Maker, Mirror Protocol, OMG Network, Polkadot, Polygon, Solana, SushiSwap, Tezos, Uniswap and yearn.finance
Altcoins on Webull
All the altcoins available on Webull are also available on Coinbase.
So, Coinbase or Webull?
This discussion is not a winner-take-all comparison. Both exchanges have features that appeal to different types of investors. The Coinbase platform is user-friendly and straightforward to navigate for new crypto investors. Other investors will be drawn to Coinbase because of its extensive list of cryptocurrencies and enhanced security features.
Webull, on the other hand, may appeal to those who are only interested in trading large-cap cryptocurrencies such as Bitcoin or Ethereum but want a more advanced trading platform. Webull is also a good option for investors and traders who wish to trade across multiple asset classes from a single platform. Webull supports stocks, ETFs and options in addition to cryptocurrencies. In the end, before choosing an exchange, you need to answer the following: What kind of investor/trader am I?
Benzinga crafted a specific methodology to rank cryptocurrency exchanges and tools. We prioritized platforms based on offerings, pricing and promotions, customer service, mobile app, user experience and benefits, and security. To see a comprehensive breakdown of our methodology, please visit see our Cryptocurrency Methodology page.
SoFi builds crypto products to help you buy, sell, and store your bitcoin and cryptocurrency. You can buy Bitcoin, Ethereum, Cardano, Solana, Chainlink, Uniswap and other DeFi tokens instantly. For a limited time, get a $10 BTC bonus when you make your first trade of $10 or more!

>