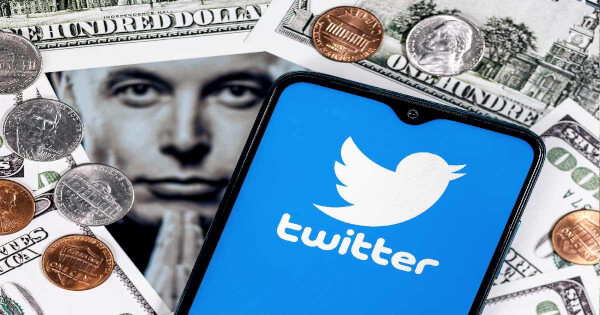 Twitter is set to expand its offerings by launching a new feature that will allow users to trade cryptocurrencies and stocks, according to a report by CNBC. The social media giant has partnered with fintech firm eToro to bring the new financial features to its platform. This is the first notable deal for Twitter since Elon Musk took over as CEO in 2020, after acquiring the social media network for $44 billion.
The new feature can be accessed through a "view on eToro" tab, which will take users directly to eToro's trading platform. The fintech company, which was founded in 2007, introduced cryptocurrency trading features and a crypto wallet in 2019. With this new partnership, eToro hopes to bring a new audience to the Twitter platform, while Twitter aims to offer more financial services to its users.
Yoni Assia, the CEO of eToro, has called the partnership a perfect match. He believes that Twitter has become an important part of the retail investing community, with many users accessing financial news and acquiring knowledge on the platform. Assia added that "cashtags" searches have grown into the millions, indicating a growing interest in financial discussions on Twitter.
The partnership comes at a time when financial Twitter has become a trend, and was key to the retail trading boom in 2021. This new feature is expected to play a central role in this conversation and is already gaining a lot of traction. Assia also noted that this partnership is a significant opportunity for eToro to expand its customer base and reach more users who are interested in trading cryptocurrencies and stocks.
Meanwhile, Elon Musk has expressed his ambition to turn Twitter into "the biggest financial institution in the world." In a recent interview, he floated the idea of turning Twitter into a "super app," offering users access to several online services in one place. This concept is quite popular in China, where super apps function as a gateway to everything a consumer needs in their day-to-day life. WeChat, for example, offers instant messaging, social media, travel and hotel booking, banking and more.
In conclusion, the partnership between Twitter and eToro is a significant step towards offering more financial services to Twitter users. It also provides an opportunity for eToro to reach a wider audience interested in trading cryptocurrencies and stocks. The move also aligns with Musk's ambition to turn Twitter into a super app, offering users access to various online services. It remains to be seen how successful this new feature will be and whether it will attract a significant number of users to the platform.

>