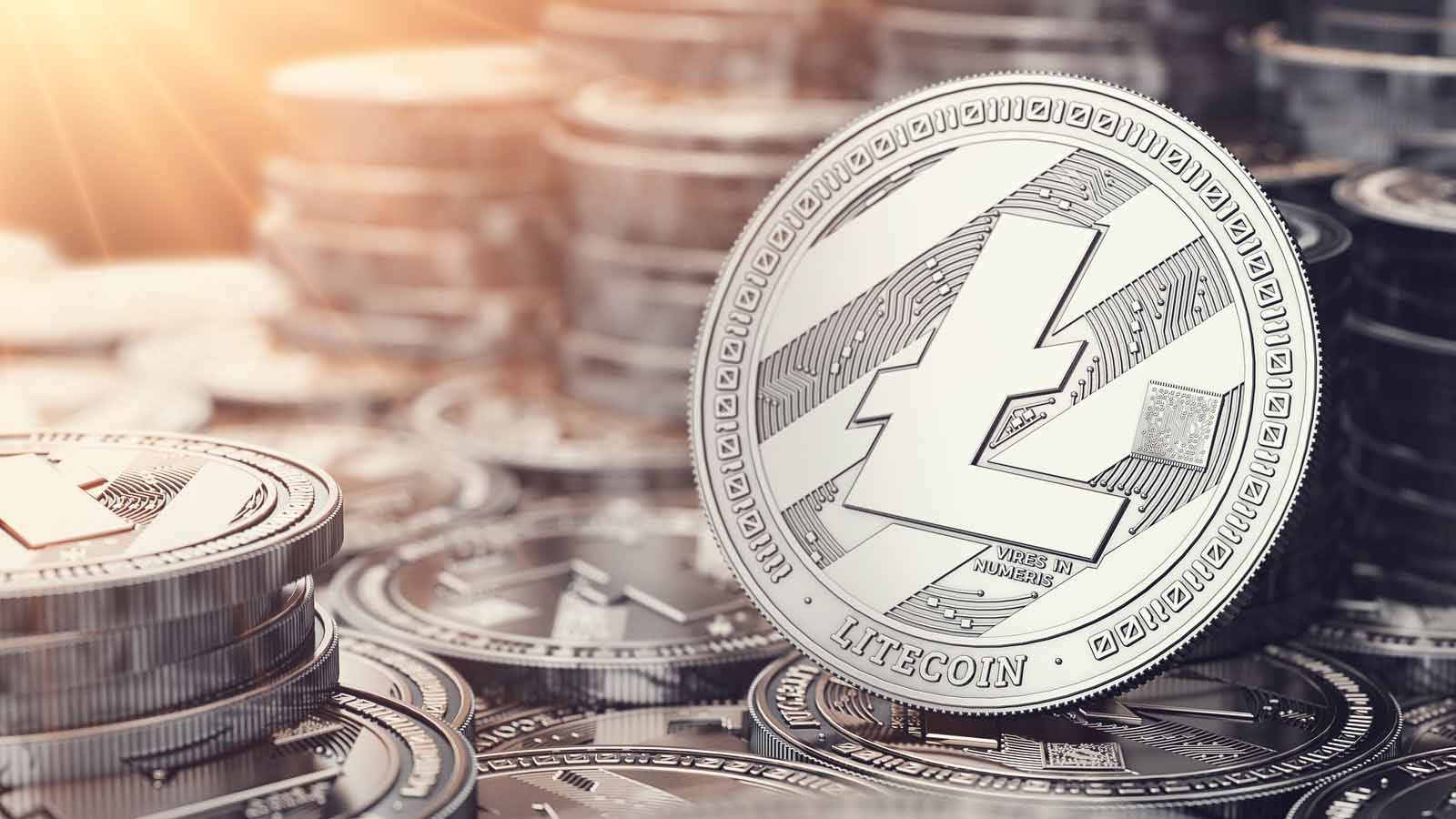 Cryptocurrency investors don't give Litecoin (CCC:LTC-USD) the amount of consideration afforded to other altcoins. 
Interestingly, Litecoin was one of the first alternatives to Bitcoin, originating in 2011. And Litecoin isn't without merit in the world of cryptocurrencies. A great number of cryptos simply struggle to prove any semblance of utility, iterative improvement or anything else which might tempt rational investors.  
Litecoin provides transactions which process four times faster than those through Bitcoin (CCC:BTC-USD). So it does indeed offer an iterative improvement. It at least has that going for it. 
But is there a real investment case for LTC currently?
Opportunity Exists
Given LTC's recent fall with the broader cryptocurrency space, there's clearly a buy-the-dip opportunity for LTC bulls. LTC has, simply put, dropped like a stone through the month of May. On May 9 it eclipsed $400, reaching an all-time high. By May 23 it had plummeted to $142. 
That's roughly a 65% loss of value. It's easy to get caught up in all of the "to the moon" enthusiasm upon learning that multiple individuals went big and saw massive returns. But I think there's many, many more sad and untold stories that'll emerge from this latest round of corrections. Surely some investors in Litecoin have suffered immensely in recent weeks.
In any case, I digress. To evaluate this buy-the-dip moment in LTC we can take a look at LTC's price history to at least give us some semblance of guidance moving forward. 
Litecoin Price Movement 
Litecoin's price chart ranges back to May 31, 2018. At that time it traded at $117.48. That's a far cry from the entry prices we're seeing in many altcoins today. Many trade for fractions of a penny. Even well-established names including Dogecoin (CCC:DOGE-USD), Ripple (CCC:XRP-USD) and Stellar (CCC:XLM-USD) trade for well under $1 each. 
So if an investor were to have purchased LTC back on May 31, 2018 and simply sat back, where would they be sitting today? Well, the proverbial $10,000 invested on that day would've swelled to $14,749.00 as of May 31, 2021. That's a 47.5% return. Not bad, but the volatile swings may have killed that same investor in the process. 
Overall though, I don't think LTC is going to attract much investment moving forward. That's because it's simply quite expensive without much attractive about it. 
Josh Enomoto's take on Litecoin points to much of the same sentiment. He includes a graphic indicating that there is little sentiment for trading LTC between the price range of $100 and $200. It quickly tapers off after those already mediocre demand levels. 
Litecoin: Investors Will Look Elsewhere
In a lot of ways, LTC is simply facing an uphill battle in drumming up interest. Give an investor $1000 to play with and I imagine they'll go one of two ways, neither of which includes an investment in Litecoin. 
Option one, they're either going to look at Litecoin's roughly 45% returns over the past few years and then look at the stock market. 45% returns over a 3-year period are attainable in the stock market without as wild a ride as Crypto play LTC offers. 
Option two, they're going to play the crypto lottery and invest in altcoins that cost far, far less than LTC does. As an example, an investor could buy more than 100 units of Cardano (CCC:ADA-USD) for every equivalent unit of LTC. It's clear that Cardano has much more room to multiply than Litecoin does. 
Extend that logic out to any of the altcoins trading for pennies and fractions of a penny. There's lots of interest in that type of a high risk play as well. All of it points to one conclusion: Litecoin isn't moving up much for quite some time, if at all. 
On the date of publication, Alex Sirois did not have (either directly or indirectly) any positions in the securities mentioned in this article. The opinions expressed in this article are those of the writer, subject to the InvestorPlace.com Publishing Guidelines.
Alex Sirois is a freelance contributor to InvestorPlace whose personal stock investing style is focused on long-term, buy-and-hold, wealth-building stock picks. Having worked in several industries from e-commerce to translation to education and utilizing his MBA from George Washington University, he brings a diverse set of skills through which he filters his writing.

>