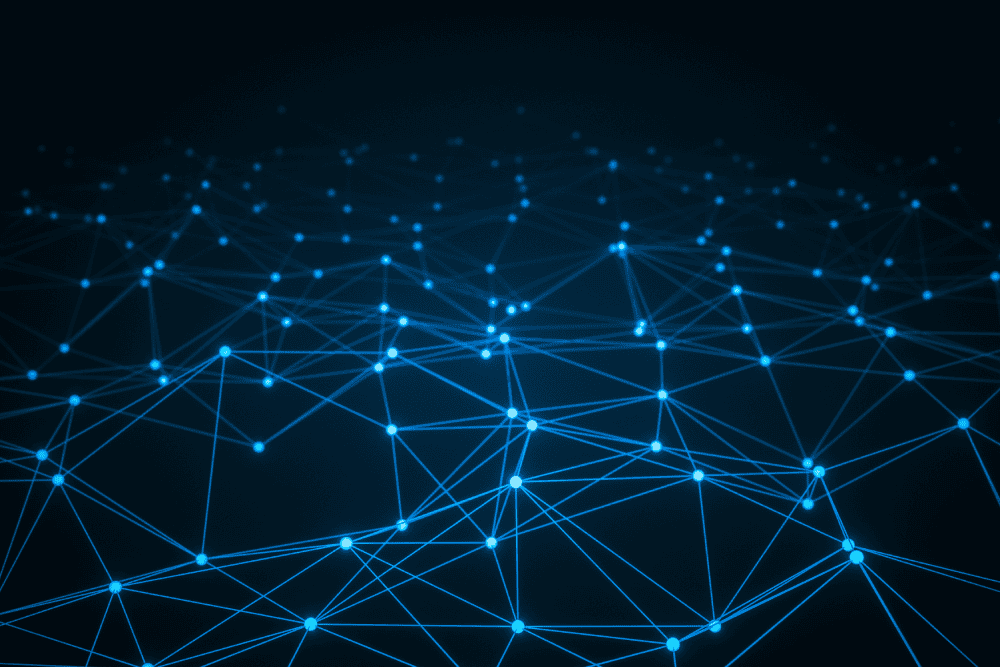 There is no news in the fact that the popularity of Bitcoin and other blockchain-based assets is growing every day. However, as a distributed ledger technology with plenty of functionalities for various segments, blockchain technology has thousands of other use cases, including the creation and optimization of delivery apps.
In this article, you will discover how blockchain technology can impact the world of delivery apps. Before you buy USDT in order to spread it across multiple coins, we invite you to consider these projects that could represent excellent investment opportunities.
Seamless, Faster, Simpler – Understanding How Blockchain Technology Helps Delivery Businesses
Worldwide, the COVID-19 pandemic provoked chaos among entrepreneurs in the food segment, especially restaurants, bars, and pizzerias. In this context, the solution for many businesses was to rely specifically on food delivery mechanisms to stay alive.
After months of lockdowns and restrictive orders by governments, entrepreneurs realized that on-demand food delivery could be a profitable way to save money and expedite processes.
While on-demand food delivery companies are still growing after the pandemic, only a few know about the benefits of blockchain technology.
Building Next-Level Food Delivery Apps with Blockchain Technology
Typically, on-demand food delivery apps are exposed to the same problems, such as substandard good delivery/restaurant management, delivery partners assuming fake identities, and remunerations limited only to commissions.
Since the inception of food delivery services a few years ago, many good restaurants that were under looked at gained popularity and exposition to a new public. Unfortunately, many low-quality restaurants have been haunting the industry since then as well.
When you take a closer look at a food delivery app, you won't be long finding out restaurants that are completely fake or did not comply with health/food safety standards.
Another common issue happens when unauthorized individuals assume the identity of app licensed drivers, which represents a severe breach in the security of restaurants and customers.
Therefore, innocent third parties could be in danger of compromising their private information by revealing it to an app that utilizes uncertified individuals as delivery boys, for example.
Speaking of delivery personnel, it is crucial noting that individuals responsible for driving and delivering the food orders are the bridge between businesses and their customers. Accordingly, a reduction in commissions makes it harder for them to deliver a good working performance.
Fortunately, blockchain technology allows food businesses to tackle all these issues by building high-end mobile apps with functionalities that benefit all parties involved in the process.
Hence, a blockchain-powered food delivery app enhances privacy by decentralizing data, while enabling trustless and seamless transactions using smart-contract technology. Ultimately, other advanced features, such as crypto payments and DeFi applications, can help eliminate other issues, such as:
Missing deliveries
Inefficient order management
Tracking of delivery personnel
Order tracking
Inconsistent/ poor user experience
Large order volumes
Low-quality of food and service
In this sense, there is a wide array of options when it comes to formatting, as a blockchain-based delivery app can have a mobile version (IOS/Android) and a browser version.
Are There Blockchain-Powered Delivery Apps Nowadays? – Real-World Examples
Eatzilla
Eatzilla is an UberEATS-like platform for food delivery management that runs on a blockchain. Online food businesses can use the solution to boost their on-demand food delivery businesses with the unique functionalities of Hyperledger's Sawtooth Blockchain.
Considered the world's first blockchain-powered food delivery solution, Eatzilla tackles various real-world problems that current food delivery platforms struggle to solve. Also, it supports crypto-based payments, which is an enormous advantage for enthusiasts of all cryptocurrencies.
In this sense, online food businesses can choose to launch their own cryptocurrency as an additional option for customers. This way, restaurants can promote their tokens with exclusive discounts and offers, incentivizing consumers to use crypto to pay for orders.
Bistroo
Created in March 2020, Bistroo combines blockchain technology, DeFi, and a unique method to create a platform to leverage on-demand online food businesses. So far, the platform has accomplished several hits.
Considering the platform was launched during the outbreak of the COVID-19 pandemic, it was a huge success. In a matter of months, the company increased its number of processed orders from $100,000 to $1 million by employing innovative blockchain-based tools.
Simultaneously, the company managed to attract an estimated number of 12,500 customers with 200 merchants in different food segments.
Also, innovations like a unique Credit Voucher System and a boost in user experience helped to engage a larger audience when Bistroo launched its native app. After capturing investors to leverage the platform, Bistroo's native token (BIST) reached a huge amount of capitalization.
Final Thoughts
Not only business owners would benefit from the new technology, as developers, end-users, and delivery personnel would feel the positive impact. The use of blockchain applications would enhance security levels while preventing fraud in transactions.
Plus, all phases of the process – from food preparing to post-delivery service rating mechanisms – would be highly efficient and fast. Another fundamental aspect is the transparency between restaurants and customers.

>