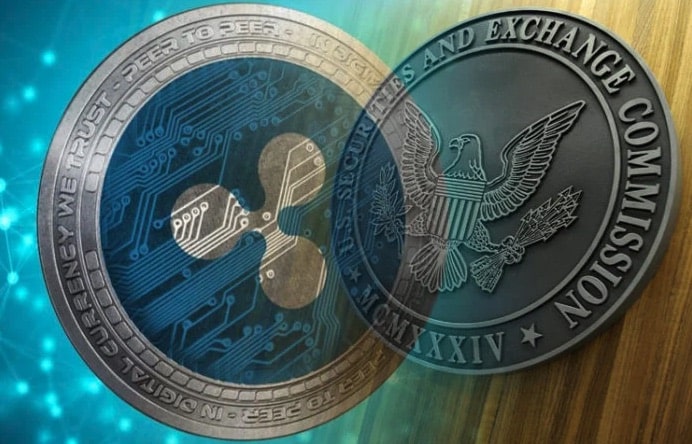 With the summary judgement in SEC-Ripple lawsuit finally issued on July 13th, the crypto community is hoping to get the regulatory clarity from the relevant state institutions.
Since the SEC filed the lawsuit against Ripple, the crypto community has been continuously pushing the agency to provide regulatory clarity to the market. Recently issued summary judgement in the SEC-Ripple lawsuit has rejuvenated the community's hopes. Crypto enthusiasts are hopeful that the summary judgement, which is largely perceived as positive for Ripple and crypto, will pave the way to regulatory clarity.
On the back of the summary judgement, one of the five CFTC (Commodities Futures Trading Commission) commissioners Caroline Pham recently gave an interview. Commissioner Pham stated, hinting at the summary judgement, that the things are finally moving in the right direction.
Pham told Bloomberg TV that she had pointed out last year that the crypto would initially see some regulatory clarity from the courts particularly with regards to the security issue as he said 'I think we've seen that with some very big court opinions that have been released'.
Commissioner Pham further enthusiastically expressed her willingness to engage in regulatory working groups and emphasised the significance of cooperation among US regulatory bodies, such as the SEC, with the goal of adopting a comprehensive and all-encompassing approach to cryptocurrency regulation.
Notably, the US District Court Judge Analissa Tottres recently issued the summary judgement in the SEC-Ripple lawsuit. In the summary judgement Judge stated that XRP's sale to retail investors through crypto exchanges does not qualify as security sales.
Back in December 2020, the SEC had filed the lawsuit against Ripple for making XRP sales as unregistered securities.
In the meanwhile, the SEC Chairman Gary Gensler shared his disappointment on the court decision as he vowed to continue enforcement actions and getting crypto firms registered with the agency.

>