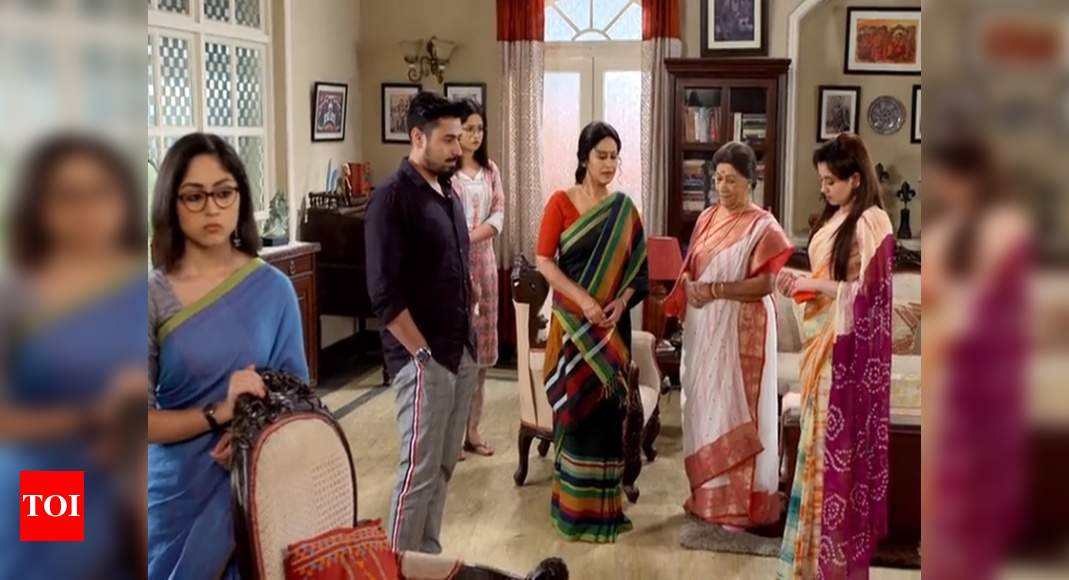 Sreemoyee's latest episode was full of drama. While protagonist Sreemoyee's decision to marry Rohit, left everyone surprised. Rohit is happy to have her in life but also worries about
Dinka-Dithi
's reaction. He somehow feels Sreemoyee's decision to marry him won't be welcomed by her children.
Sreemoyee
is a bit surprised and shares that her children have grown up and they will realise her side.
Rohit is critically ill. He also thinks Sreemoyee is making the decision because of his health condition. Sreemoyee clears the air and shares that she terribly missed him. She talks about her future life which makes Rohit upset. He feels his days are numbered and they won't be able to spend more time with her.

Sreemoyee requests him to forget about the disease and concentrate on their future. She talks about sunny days which make Rohit emotional. Sreemoyee asks him to finalise the wedding date. Rohit isn't sure how Sreemoyee's family would react to this.
Later, Rohit and Sreemoyee share some romantic moments, too. Sreemoyee announces her decision which creates a ripple at Anandaniketan. While Upal, Arna, Dithi and Mithu are happy, Patralekha talks about society. She (Patralekha) shares that people will laugh at Sreemoyee if she marries at this age. Sreemoyee's former father-in-law extends his support to her.
Anindya, who once left Sreemoyee and married his girlfriend June, criticises Sreemoyee. He mocks Sreemoyee. The latter makes it clear that she doesn't need anyone's approval.
Dinka, too, shares his view and says he is worried about Rohit's health. He urges Sreemoyee to reconsider her decision, because she might have to face a storm. Sreemoyee shares, she is ready to face anything but the opinion of her children and daughter-in-laws matters.


>