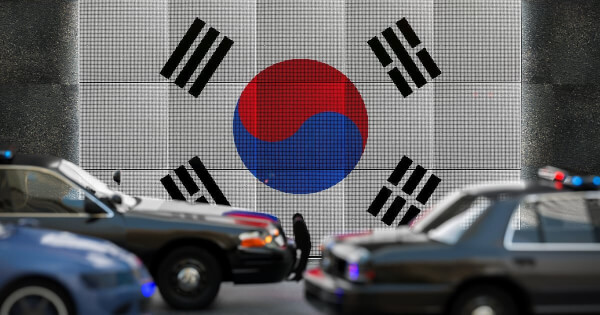 A South Korean court has denied a request for an arrest warrant for Terraform Labs co-founder, Shin Hyun-Seong, also known as Daniel Shin. This marks the second attempt by South Korean authorities to bring Shin in for questioning, following the recent arrest of Terraform Labs' other co-founder, Do Kwon.
Kwon was arrested at Podgorica airport in Montenegro on March 23 while attempting to use fake documents to travel abroad. The Seoul Southern District Prosecutors Office took advantage of this situation and requested an arrest warrant for Shin on March 27, citing his involvement in cashing in illicit profits from Terra (LUNA) and TerraUSD (UST) sales.
However, the Seoul Southern District Court denied the request, citing unconfirmed allegations and the unlikelihood of Shin being a flight risk or destroying evidence, according to local media Yonhap.
Shin currently faces multiple fraud charges, specifically in relation to allegedly hiding risks associated with investing in Terraform Labs' in-house tokens. The denial of the arrest warrant is a setback for South Korean authorities attempting to bring Shin to justice.
Following Kwon's arrest in Montenegro, authorities from both the United States and South Korea have attempted to extradite the entrepreneur. However, determining to which state he will be extradited is based on several factors, according to Montenegro's Minister of Justice, Zoran Kovač.
"In the case when we receive several extradition requests, I would like to say that determining to which state they will be extradited is based on several factors like the severity of the committed criminal offense, the location and time when the criminal offense has been committed, the order in which we have received the request for extradition and several other factors," said Kovač through an interpreter.
Terraform Labs is a blockchain company that has gained popularity for its decentralized stablecoin, UST, which is built on the Terra blockchain. The company has been involved in several high-profile partnerships, including with Binance, OKEx, and Huobi. However, the recent arrests of both of its co-founders have raised concerns about the company's future and the integrity of its operations.
Terraform Labs has stated that it is cooperating with authorities and is committed to maintaining the highest standards of compliance and transparency. The company has also emphasized that its products and services remain unaffected by the ongoing legal proceedings.
The denial of the arrest warrant for Shin is likely to result in further scrutiny of Terraform Labs' operations by regulatory authorities in South Korea and other countries. As the blockchain industry continues to grow and mature, incidents of fraud and non-compliance are likely to come under increasing scrutiny, and companies will need to be proactive in demonstrating their commitment to legal and ethical standards.

>