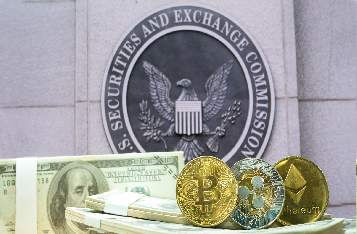 In an unfolding legal battle against two major cryptocurrency exchanges, Coinbase and Binance, the United States Securities and Exchange Commission (SEC) has declared various tokens as securities. These tokens include SOL, ADA, MATIC, FIL, SAND, AXS, CHZ, FLOW, ICP, NEAR, VGX, DASH, and NEXO in the case against Coinbase. For Binance, the list features SOL, ADA, MATIC, FIL, ATOM, SAND, MANA, ALGO, AXS, and COTI.
This declaration by the SEC highlights its ongoing effort to regulate the cryptocurrency market and could have substantial implications for these tokens and their holders. If the SEC succeeds in classifying these tokens as securities, it would subject them to more stringent regulatory rules and obligations.
Barry Silbert, the founder of Digital Currency Group (DCG), commented on the situation via Twitter, noting, "No Proof of Work tokens in any of the lawsuits, I believe (BTC, LTC, XMR, ETC, ZEC, etc.)." Silbert's tweet refers to the SEC's decision to not include tokens that use Proof of Work (PoW) consensus mechanism in their lawsuits. This includes Bitcoin (BTC), Litecoin (LTC), Monero (XMR), Ethereum Classic (ETC), and Zcash (ZEC), among others.
The implication of Silbert's statement suggests that the SEC might be differentiating between PoW tokens and other tokens. This differentiation could lead to different regulatory standards and implications for tokens depending on their underlying consensus mechanism.
This ongoing case and the SEC's decisions could set a precedent for future regulations and classifications in the crypto market. As such, all eyes within the crypto community are keenly focused on the developments. It is yet to be seen how these decisions will shape the regulatory landscape of digital assets.

>