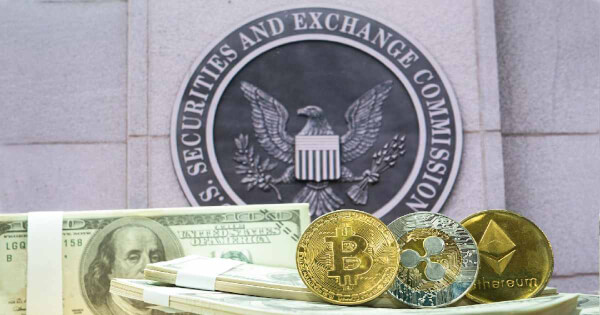 The U.S. Securities and Exchange Commission (SEC) has charged London-based audit firm, Crowe U.K. LLP, its CEO, Nigel Bostock, and senior auditor, Matthew Stallabrass, concerning their deficient audit of the music streaming company, Akazoo Limited. The parties involved have agreed to settle the SEC's charges.
In the SEC's order, it was revealed that Crowe U.K. had issued a clean audit report for Akazoo's 2018 financial statements. However, post Akazoo's public listing in September 2019 through a merger with a special purpose acquisition company (De-SPAC transaction), it came to light that Akazoo's 2018 financial statements had inaccurately reported $120 million in revenue, while in reality, the company had only negligible revenue amounts.
The SEC order further highlighted that Crowe U.K. had claimed its 2018 audit was in line with Public Company Accounting Oversight Board (PCAOB) standards. Contrarily, the Akazoo audit team at Crowe U.K. lacked substantial experience or training in PCAOB standards. The audit team also missed several red flags, such as not exercising the necessary professional care or skepticism when Akazoo presented them with fabricated agreements and unauthentic confirmation letters. The SEC order also pointed out that Crowe U.K. falsely stated in its audit report that Akazoo's financial statements for 2018 were fairly presented in all significant aspects.
The SEC order also found lapses in the roles of Bostock and Stallabrass. Bostock, who was the engagement partner for the Akazoo audit, was found to have inadequately supervised the engagement, lacked proper documentation, and did not exercise due professional care. On the other hand, Stallabrass, who was responsible for reviewing the quality of the audit, did not conduct a thorough engagement quality review.
Eric Werner, the Regional Director of the Fort Worth Regional Office, commented, "Crowe U.K.'s failure to properly audit Akazoo contributed to the air of legitimacy that allowed Akazoo to become a publicly traded company. We will continue holding gatekeepers accountable, especially those whose professional failings allow financial frauds to enter our public markets."
As part of the settlement, without admitting or denying the SEC's findings, Crowe U.K., Bostock, and Stallabrass have agreed to pay penalties of $750,000, $25,000, and $10,000 respectively. They have also agreed to cease and desist from committing or causing any violations of the Exchange Act and Regulation S-X. Crowe U.K. will also voluntarily withdraw its PCAOB registration and implement specific undertakings related to accepting new clients. Both Bostock and Stallabrass have been suspended from appearing or practicing before the SEC as accountants, with the possibility of applying for reinstatement after five years and two years, respectively.
The SEC's investigation was conducted by the Fort Worth Regional Office, and the commission acknowledged the assistance of the United Kingdom Financial Conduct Authority in this matter.
Image source: Shutterstock

>