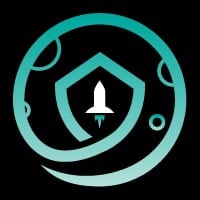 SafeMoon price action is, perhaps, the saddest and least safe story of any altcoin presently traded. Unfortunately, a combination of horrible circumstances has brought SafeMoon close to worthless valuations. SafeMoon was one of the glowing success stories of the last couple of months. 
XRP price action was sitting on the precipice of an impending flash-crash long before Saturday's sell-off occurred. The price levels XRP hit for the lows were expected as well. A new uptrend for XRP is likely to start next week. XRP price is positioned for a massive rally post-flash-crash.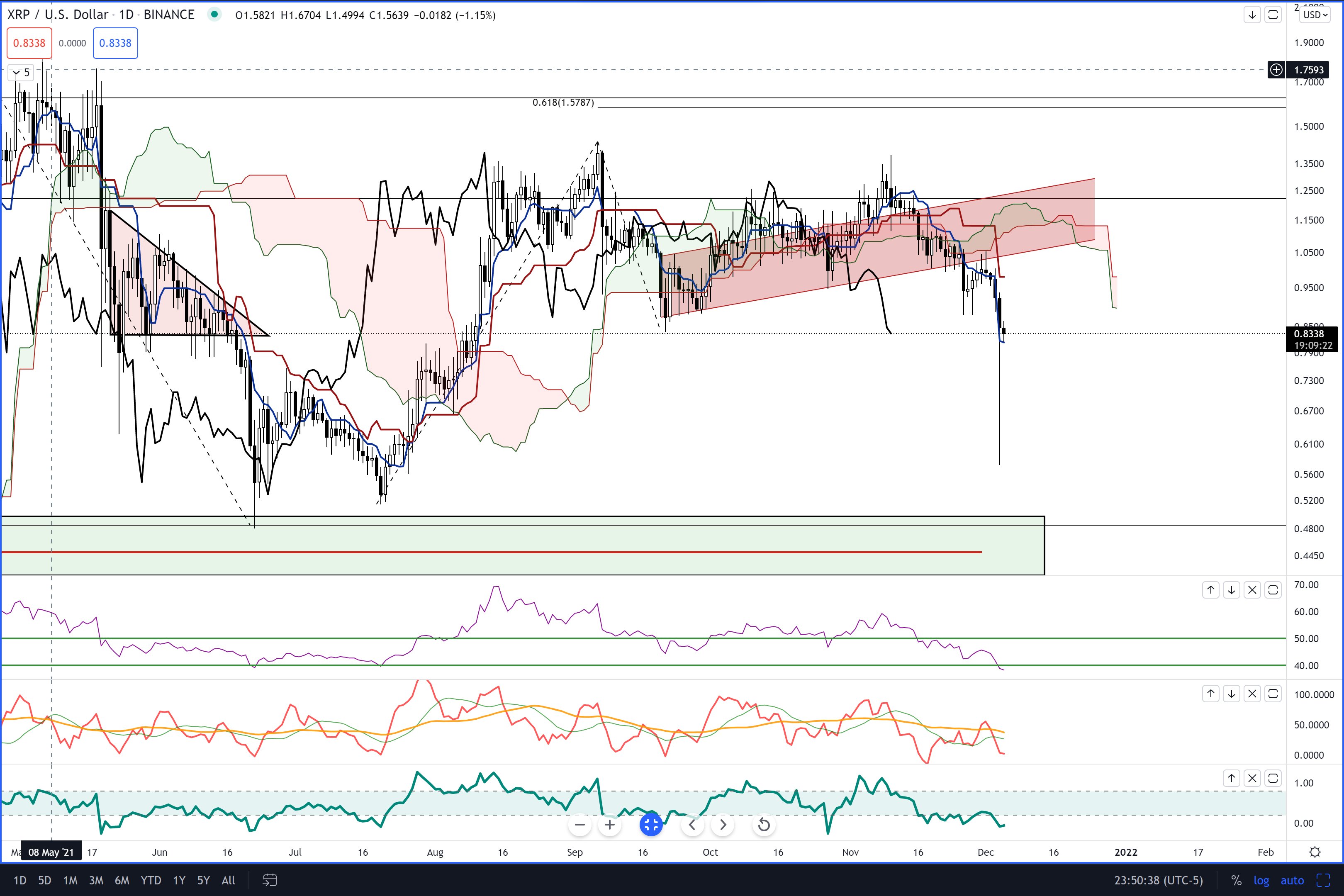 Decentraland price action, before the flash-crash, showed signs that it was slowing down and momentum was waning. However, because the flash-crash was due to NOS (Non-Organic Selling), the outlook for Decentraland has not changed.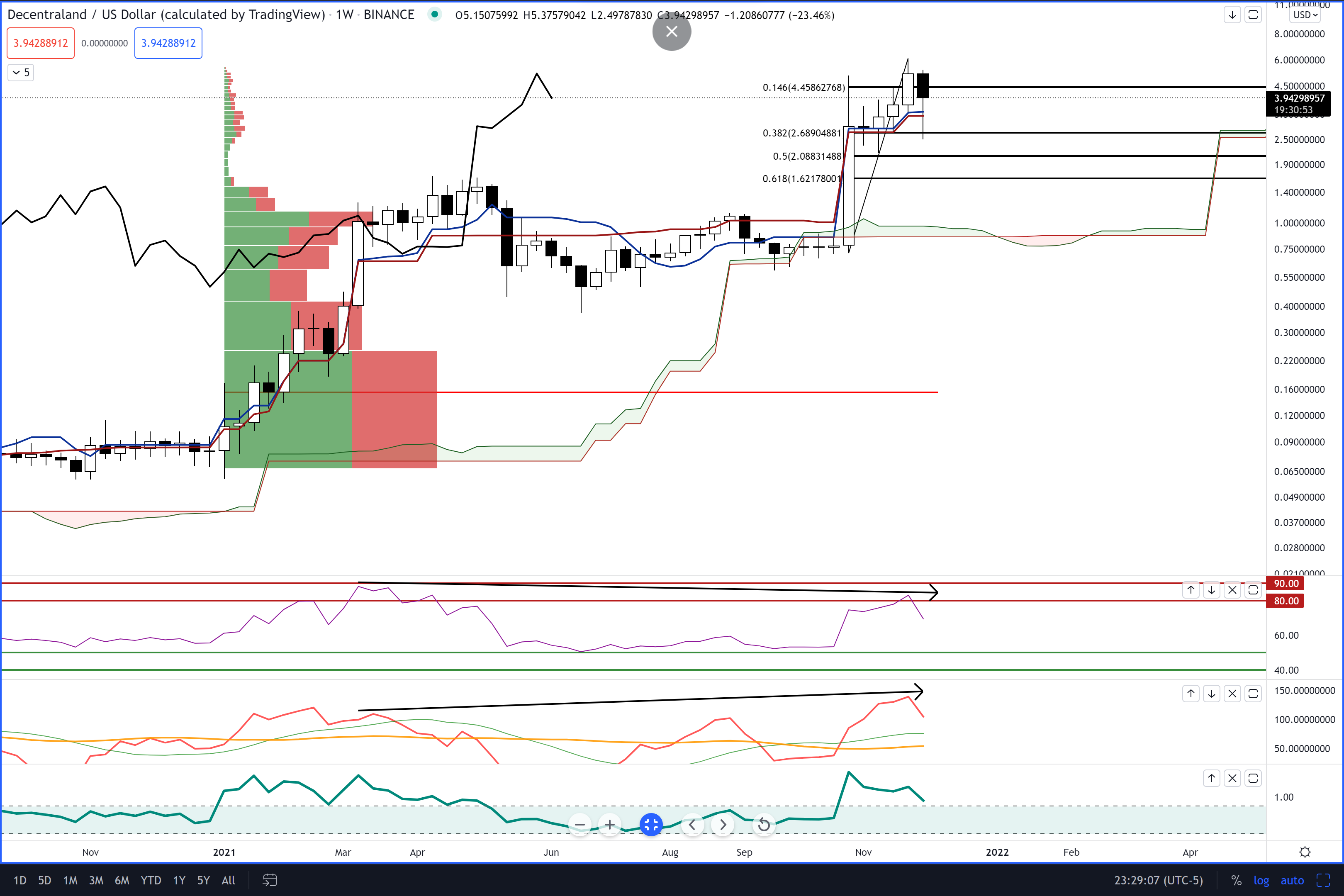 >