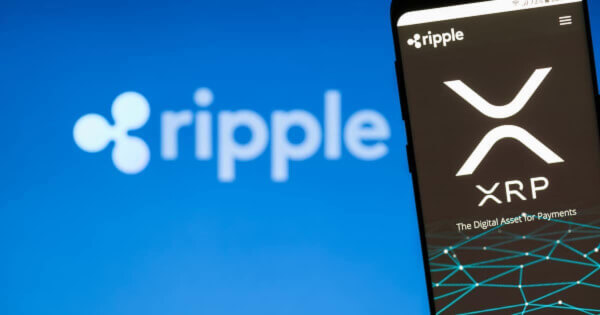 RippleX, Ripple's XRP Ledger, has announced the proposal of the XLS-30 AMM amendment for the XRP Ledger (XRPL), marking a significant step in decentralized financial applications. The amendment is currently undergoing a voting process, where the validator community will decide its integration into the XRPL Mainnet.
The XLS-30, described as the first of its kind, is built as a native protocol. It aims to introduce native AMM functionality to the XRPL, enabling asset trading in automated liquidity pools. One of its standout features is the Continuous Auction Mechanism, designed to incentivize arbitrageurs to bid for mispricing opportunities. This mechanism aims to mitigate the effects of impermanent loss for liquidity providers.
Last year, the RippleX team proposed the XLS-30d technical specification to integrate a protocol-native automated market maker (AMM) with the order book-based DEX on the XRP Ledger. Since its introduction to the Devnet in November 2022, the community has witnessed significant progress in testing and development. The Devnet saw the creation of hundreds of AMM pools, and numerous wallets were connected to assess its functionality. Furthermore, RippleX has incorporated AMM support in three client libraries: xrpl.js, xrpl-py, and xrpl4j, and has also integrated it into the xrpl.org explorer.
The decentralized nature of the XRP Ledger ensures that no single authority can dictate decisions for the network. For the XLS-30d amendment to be approved, at least 80% of the validator community must vote in favor, and this consensus must persist for a minimum of two weeks. If these conditions are met, the amendment will be integrated into the Mainnet.
Developers can leverage the XLS-30d AMM integration for two primary use cases: creating new financial applications and integrating into non-financial applications. The protocol offers a streamlined process for developers, eliminating the need for heavy lifting. It also introduces a unique auction mechanism to reduce impermanent loss, incentivizing arbitrageurs to maintain stable volatility by bidding at near-zero trading fees.
In practical applications, for instance, if a user wishes to purchase an NFT listed for a specific token but only possesses a different token, the AMM can facilitate the exchange at an optimized transaction price. This seamless integration can significantly enhance user experience, especially for illiquid tokens.
Developers interested in the XLS-30d can access the latest technical documentation for more information and provide feedback. The XRPL Explorer also offers insights into transactions and other relevant data. The open-source nature of this technology encourages all developers to test functionalities and engage with the active XRPL community on discord.
Disclaimer & Copyright Notice: The content of this article is for informational purposes only and is not intended as financial advice. Always consult with a professional before making any financial decisions. This material is the exclusive property of Blockchain.News. Unauthorized use, duplication, or distribution without express permission is prohibited. Proper credit and direction to the original content are required for any permitted use.
Image source: Shutterstock

>