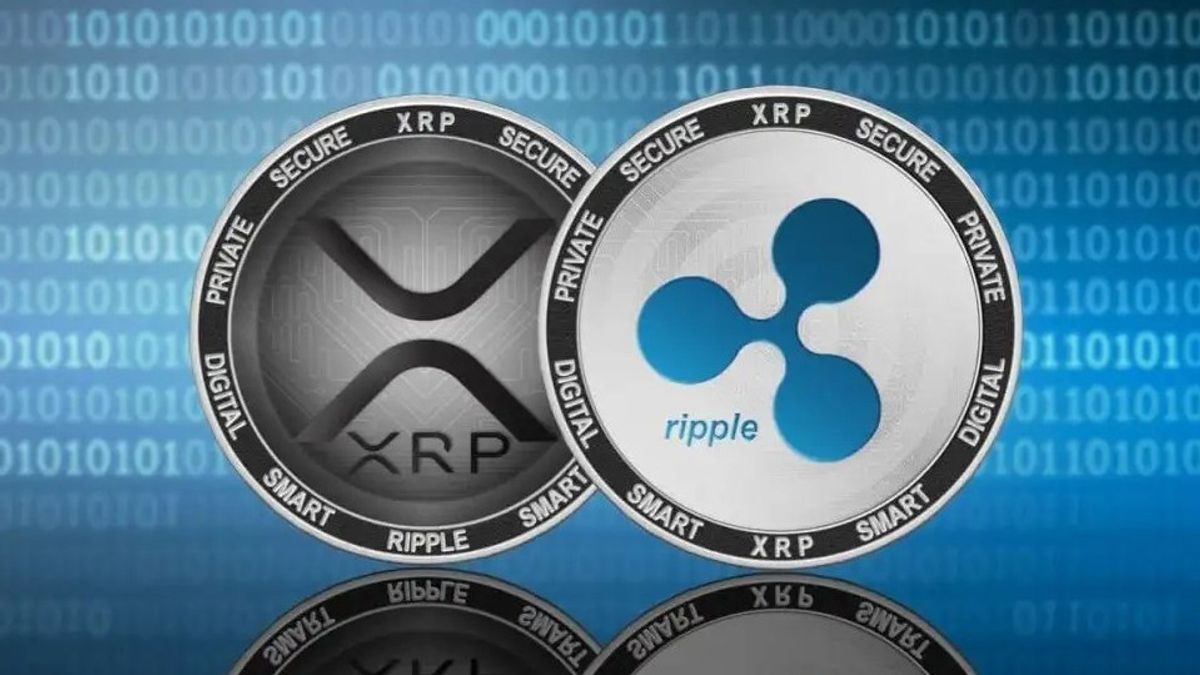 Ripple XRP is trading back at $1.20 as the XRP army returns to the battle ground in numbers, as sentiment turns bullish for Ripple's 7th-placed $56 billion market cap crypto.
Three factors have come into play to encourage traders to buy XRP.
As always, the latest developments in the case brought by the US Securities and Exchange Commission are having an impact, this time in a positive way.
XRP is also benefitting from a breakout of top altcoins.
Thirdly, Coinbase may be getting ready to relist XRP.
Buy XRP at eToro from just $50 Now! – Your capital is at risk
Judge makes another ruling likely to favor Ripple XRP
On the court case front, Judge Sarah Netburn has ruled that a request by Ripple for two exhibits ("A" and "B") to be sealed in the ongoing discovery-related disputes is being interpreted as another result of the succession of trial missteps by the SEC.
The SEC has been ordered to produce to the judge in camera three documents, all of which are thought likely to support Ripple's defence relating to  Director William Hinman's speech in June 2018 which said that Ripple was not a security.
The SEC claims this was just a personal opinion, but the email trail and other similar evidence could show otherwise.
Meme coin frenzy calms, top altcoins benefit
A second issue helping the price of XRP right now is the a general bullish sentiment that has been building in recent days with bitcoin leading the market higher after the recent pullback. The confirmation of strong support at $60,000 is encouraging a new attempt to print all-time highs above $67,000.
Top altcoins are all performing well. Solana is up 12% at $231, Cardano, which yesterday slipped under the $2 mark is up 7% at $2.10 and Ethereum continues its outperformance at $3,600, up 4%, according to coinmarketcap.
Meme coin Shiba Inu has come off the boil a little with the SQUID coin rug pull adding to negative sentiment around meme coins, as traders give pause for thought on speculation around the proliferation of meme coin issuance and the lack of due diligence surrounding them by traders hunting for the next Dogecoin or Shiba Inu.
A degree of calming in the meme mania may be seeing serious projects come back into focus.
Coinbase to relist XRP? wXRP coming in December
Lastly, there are rumors that Coinbase may be about to relist XRP, after it was delisted as the SEC case against Ripple began to pose regulatory risks for exchanges that listed the asset.
Coinbase and a host of other US-based exchanges moved to delist XRP in December 2020 after the SEC brought its complaint against Ripple Labs, the developer of XRP.
But on 26 October Coinbase CEO Brian Armstrong wrote a tweet about the court case in which he suggested it was looking good for XRP, with the case"going better than expected":
The Ripple case seems to be going better than expected. Meanwhile the SEC is realizing that attacking crypto is politically unpopular (because it harms consumers). https://t.co/ePLnbqNLwU

— Brian Armstrong (@brian_armstrong) October 26, 2021
And in news relating to the utility of XRP, Wrapped announced that wXRP will be launching on Ethereum next month.
That led Ripple chief technology officer David Schwartz to tweet:
Wrapped XRP is coming to Ethereum! Great news for those that want to access XRP within Ethereum wallets, DeFi, and smart contracts.

It's a multichain 🌏 after all. https://t.co/36shyqF0Nj

— 𝙳𝚊𝚟𝚒𝚍 𝚂𝚌𝚑𝚠𝚊𝚛𝚝𝚣 (@JoelKatz) November 1, 2021
…leading XRP followers to wonder if that might see XRP reappear on a number of exchanges in the wrapped derivative form.
Suffice to says, all of the above factors are combining to add to buying pressure for XRP.

>