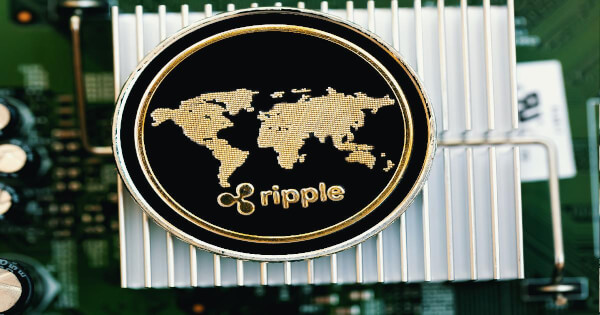 Fintech firm Ripple has announced the launch of its latest product, the Ripple liquidity hub, a solution for businesses to bridge the gap between crypto and fiat currencies. The service operates as a stand-alone solution in addition to Ripple's popular cross-border payments service, on-demand liquidity (ODL). This makes it a global liquidity network offering its partners access to payout rails worldwide.
Ripple's liquidity hub has been developed from an enterprise point of view to offer digital assets from various market makers, including crypto exchanges and over-the-counter trading desks. When an enterprise partner requires liquidity, it can source it from these large pools of deep liquidity, including United States dollars, Bitcoin (BTC), Ether (ETH), Ethereum Classic (ETC), Bitcoin Cash (BCH), and Litecoin (LTC).
Interestingly, the product launch finds no mention of XRP (XRP), the crypto token issued by Ripple. XRP has been central to most liquidity products and services the fintech firm offers, especially cross-border liquidity services. However, XRP was mentioned among digital assets in the company's pilot phase.
The omission of XRP from its liquidity pairs could be attributed to the company's ongoing court battle in the U.S. with the Securities and Exchange Commission (SEC). Ripple has been accused by the SEC of selling XRP as an unregistered security, and the company is currently fighting this claim in court.
Despite this, Ripple claims that its liquidity solution will considerably reduce the cost of operations on high-volume transactions. This is done by optimizing cryptocurrency pricing and liquidity across asset pairs. The liquidity hub eliminates the need to pre-finance capital positions to source liquidity or conduct transactions. The service reduces complicated multiplatform administration requirements by enabling organizations to access digital assets in a single place. Additionally, the service locks in optimum pricing for digital assets to protect companies from market instability and price swings.
Ripple has made a name for itself in the fintech world for offering various liquidity solutions and cross-border remittance services. Its popular ODL solution has onboarded several banks worldwide to provide cheap remittance services with the help of cryptocurrencies.
The Ripple liquidity hub is the latest offering from the company and marks its continued push to become a leader in the fintech industry. By providing businesses with access to deep liquidity pools across various digital assets, Ripple aims to make it easier for organizations to conduct high-volume transactions without incurring excessive costs. Although XRP is not mentioned in the product launch, it remains a central part of Ripple's liquidity products and services.
In conclusion, Ripple's liquidity hub is a step forward in bridging the gap between crypto and fiat currencies. The service offers businesses access to deep liquidity pools across a range of digital assets, reducing the cost of operations on high-volume transactions. With its ongoing court battle with the SEC, Ripple's decision to omit XRP from its liquidity pairs is a strategic move to protect the company's interests. Despite this, Ripple remains committed to providing businesses with innovative solutions that simplify cross-border remittance services and provide access to deep liquidity pools.

>