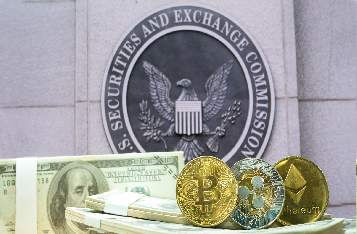 Polygon Labs, the leading blockchain technology firm, issued a response today to a proposed rule from the Securities and Exchange Commission (SEC) that redefines the term "exchange." The company argues that the proposed rule could pose a severe risk to the existence of permissionless blockchain networks and decentralized finance (DeFi) protocols within the United States.
The SEC's reopening release suggests that not only DeFi software protocols enabling specific transactions on a permissionless, distributed ledger would have to register as a national securities exchange (NSE) or an alternative trading system (ATS), but also, the underlying ledgers or networks. Further, individuals or entities running or maintaining such systems would also need to register.
Polygon Labs has pointed out that the new rule would be logistically unworkable, given the structure of blockchain technology. They highlight that the numerous independent validators of blockchain transactions cannot practically coordinate to register as an exchange, and these validators, by design, don't control DeFi protocols.
The blockchain technology firm also criticizes the SEC's proposal for its technological bias. It asserts that the rules are inconsistent, treating blockchain technology differently from other technological infrastructures such as cloud-based systems. The SEC's release proposes that any part of a blockchain-based system, including validators, must register, compared to only requiring the deployers of apps on cloud systems to do so. This approach, according to Polygon Labs, embodies a clear technological bias.
In its response, Polygon Labs maintains that implementing the proposed rule would effectively ban all permissionless blockchain networks in the U.S., as well as many software protocols built atop such networks, including DeFi protocols. The company's critique underscores the high stakes at hand, drawing attention to the potential impact of the SEC's proposed rule on the future of blockchain technology within the country.
The SEC has yet to respond to Polygon Labs' critique, but this latest exchange underscores the increasing tension between regulatory bodies and the blockchain industry, as each navigates the complexities of new technologies and their implications for financial systems.

>