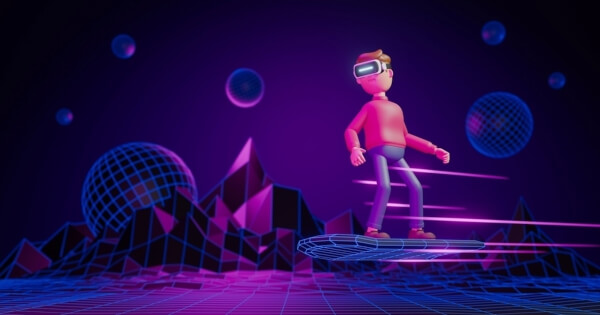 Nissan has become the latest car manufacturer to increase its Web3 efforts by filing four new Web3-related trademarks in the United States. The trademarks, filed with the United States Patent and Trademark Office (USPTO) on March 7, cover its Infiniti, Nismo, and Nissan brands. The filings reveal Nissan's plans to create virtual goods such as clothes, cars, headgear, trading cards, toys, tickets, and a nonfungible token (NFT) marketplace for trading and minting NFTs. Additionally, the company has outlined plans for metaverse advertising services and other "entertainment services" covering online video, images, artwork, tickets, audio, sounds, music, and trading cards. Nissan also plans to create a website with information about its proposed NFTs and how they will work, as well as "non-downloadable computer software for use as a digital wallet."
In addition to its Web3-related trademark filings, Nissan Japan announced on March 8 that it is conducting a three-month "demonstration experiment" of its virtual store "Nissan Hype Lab." The virtual store allows customers to "study, consult, test drive and purchase Nissan vehicles" while in the metaverse. Customers can visit the virtual storefront "24 hours a day" via a PC or smartphone and can create their own customized avatars. During certain hours, customers can even interact with virtual sales staff. According to the announcement, customers can order the car and finalize purchase contracts through this virtual sales office. Nissan Japan plans to examine the possibility of new sales methods for cars through this trial, which runs from March 8 to June 30.
Nissan's recent moves are in line with other car manufacturers, including General Motors and Ford, who have also been actively filing trademark applications for Web3, crypto, NFTs, and the metaverse. General Motors filed trademark applications covering its Chevrolet and Cadillac brands on Feb. 16, while Ford Motor Company filed 19 trademark applications across its major car brands in September 2022. According to trademark attorney Mike Kondoudis, the car brands' filings signaled plans for NFT-backed media, online NFT marketplaces, digital wallets, NFT minting, trading, and storing software.
Despite the ongoing crypto winter and bear market, multinational corporations are still pushing forward with trademark applications covering Web3, crypto, NFTs, and the metaverse. Kondoudis said there were record numbers of trademark applications for NFTs, metaverse, and crypto-related products in 2022. As companies like Nissan continue to invest in Web3 and the metaverse, it is clear that they see the potential for these technologies to revolutionize not just the automotive industry, but many other industries as well.

>