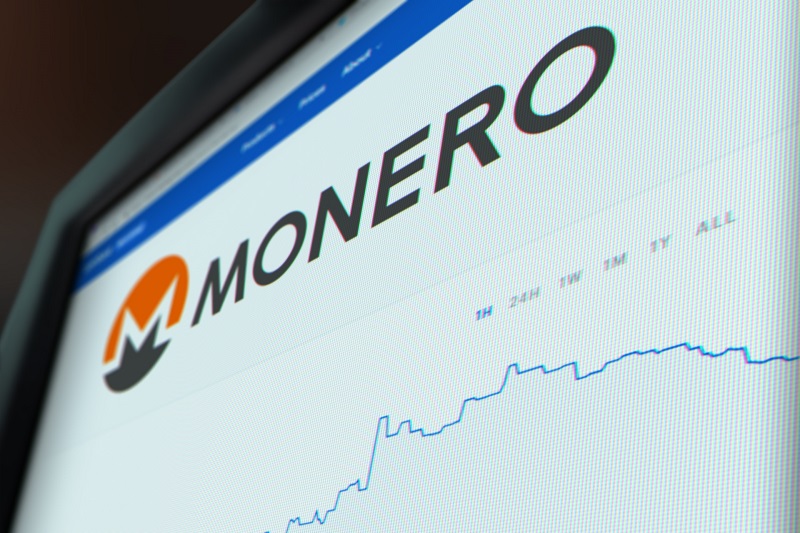 Like most cryptocurrencies, Monero tumbled lower in May, after it had been really bullish from the beginning of the year. it reached $520 in the first week of May, but then crashed down to $152, together with the cryptocurrency market.
The bearish momentum continued until the middle of July, when cryptos suddenly reversed higher. Although, Monero was showing some bullish signs before, since the lows in June and July were higher than the low right after the crash, while a large part of the crypto market was still making lower lows.
The 200 SMA is stopping Monero from climbing higher
Looking at the daily chart above, Monero was finding support at the 200 SMA (purple) during most of May in during most of June. That turned into the ultimate support indicator which we highlighted on our 2021 Monero forecast, but it was eventually broken in June, when the second massive selloff in cryptocurrencies took place, sending the price to $180.
Although, XMR/USD didn't make new lows like many cryptocurrencies. The reversal came about two weeks ago and Monero coin climbed higher, but the 200 SMA turned into resistance this time. After making several doji candlesticks on the daily chart last week, XMR/USD pulled back lower, although the pullback ended above the 50 SMA (yellow) on that chart. Yesterday we saw a bullish move again, but the 200 SMA stopped the climb for a second time. So, the 200 moving average is keeping Monero in check at the moment, but buyers still seem in control, which indicates a breakout to the upside soon.
Monero Technical Analysis – XMR/USD H4 Chart
The 50 SMA held as support today for XMR/USD
That is confirmed by the price action, shown on the H4 chart for Monero. This cryptocurrency was finding solid support during the bullish momentum of the last 2 weeks at the 20 SMA (gray), which is the smallest one I use. That shows that the buying pressure was strong. Today after the reversal down following the doji candlestick at the top, buyers have jumped back in, not waiting for the price to retreat lower.
So, buyers are active here, suggesting that the resistance level at the top will be broken soon. I would have liked to see a deeper pullback lower so we could buy XMR/USD. But, if that doesn't happen, we might buy the break of last week's top, which is where the 200 SMA stands on the daily chart. You can follow our live crypto signals on our forex signals page.
XMR/USD

>