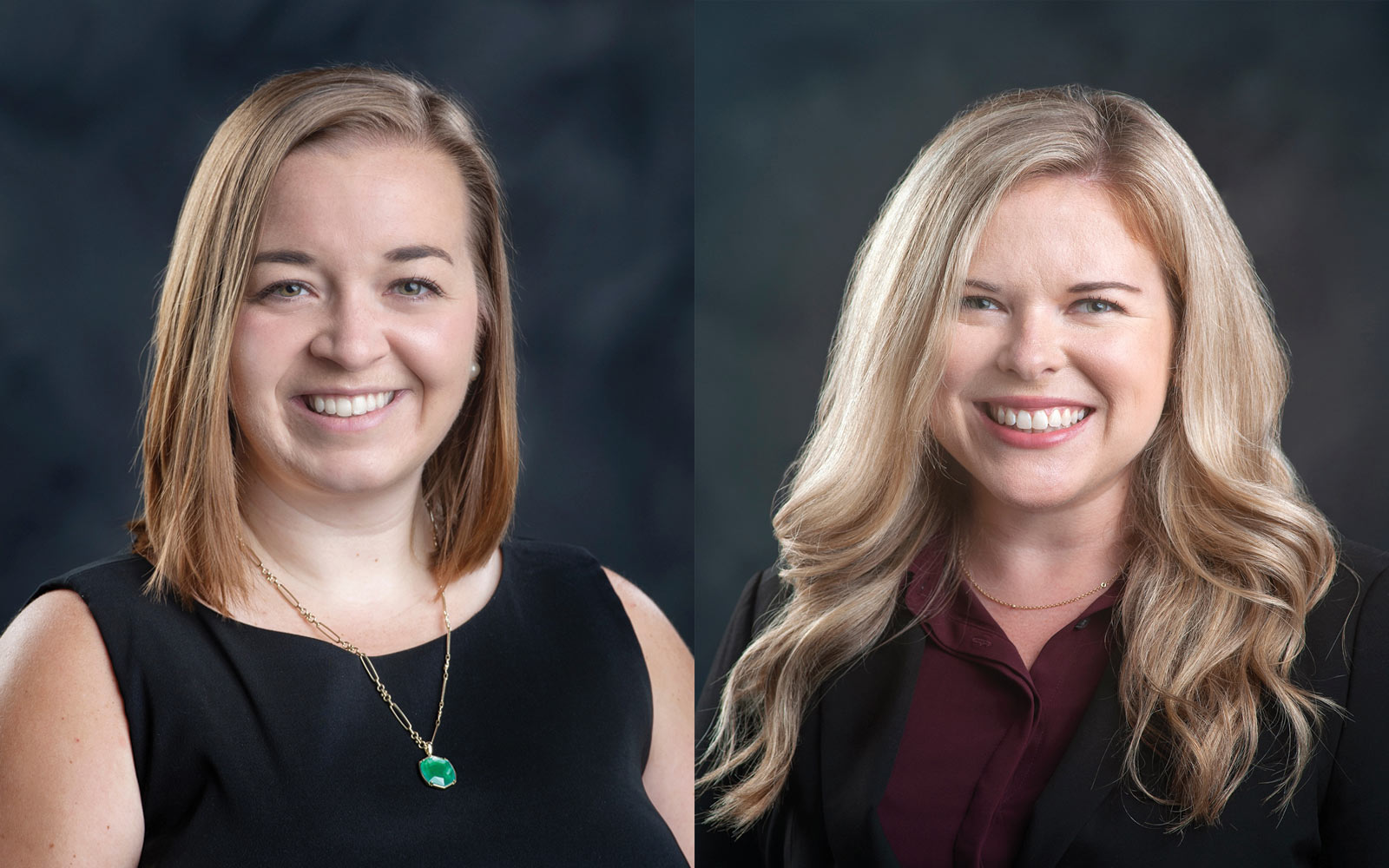 Contact: Camille Carskadon
STARKVILLE, Miss.—A new research laboratory at Mississippi State is addressing pediatric feeding disorders with the goal of learning best practices to help children and adolescents ages 2-18 years old who do not eat enough.
The first of its kind in the state, the lab is housed in MSU's Department of Counseling, Educational Psychology and Foundations and focuses on developing intervention techniques rooted in applied behavior analysis that will produce lasting improvement in feeding behavior.
Hailey Ripple, an assistant professor and lab co-director, explained that a pediatric feeding disorder is when a child, for various reasons, is not consuming enough food or an appropriate variety of foods to meet nutritional needs or goals. Both Ripple and co-director Hallie Smith, also an assistant professor, stressed that while a feeding disorder and an eating disorder are often lumped together as the same, they are actually distinct. Eating disorders are usually associated with body image issues, but children with feeding disorders engage in food refusal or selectivity for other reasons.
Smith added that even though children with feeding disorders might present differently, they commonly have persistent behavioral problems when someone tries to get them to eat either more food or a food they don't like. Oftentimes pediatric feeding disorders present in children with developmental disabilities, she said.
"The research indicates that up to 80% of kids with developmental disabilities have feeding problems. More specifically, around 90% of kids with autism have feeding difficulties, so it's a very prevalent issue in the field of developmental disabilities," Smith said.
"A lot of the research that's been completed so far is really based on intensive treatments where they have so much control over the child's environment and there's very few external factors that are coming in," Ripple said. "This is wonderful in that they're able to evaluate data quickly and make treatment changes quickly, but in an outpatient setting, that's not necessarily the case. We're hoping to develop and provide more literature surrounding interventions that can work in an outpatient setting," said Smith, who explained this was a major factor in the decision to establish the new MSU lab as a research-based rather than service-based lab.
"For most disorders, there's no one-size-fits-all treatment. That's why our lab is focused on enhancing and developing effective behavioral treatments for children with feeding difficulties," she said.
The lab's first research study begins this summer and focuses on evaluating the effects of an individualized levels system for increasing the amount and variety of foods consumed. While research does indicate that this intervention has successfully decreased problem behavior, it has yet to be systematically evaluated in the context of mealtime problem behavior.
For more information, email feedinglab@colled.msstate.edu.
Established in 1903, MSU's College of Education is home to six academic departments, one research unit and numerous service units. For more about the college, visit www.educ.msstate.edu.
MSU is Mississippi's leading university, available online at www.msstate.edu.

>