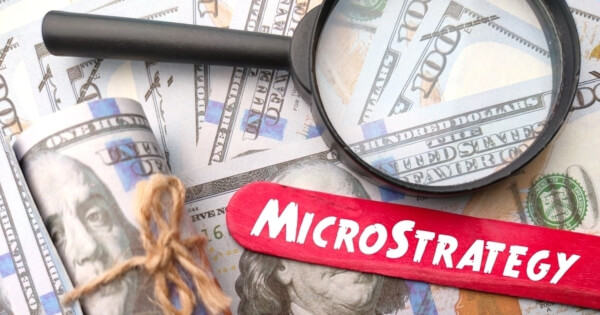 The American business intelligence company MicroStrategy has officially made public its most recent purchase, which consisted of an extra 1,045 Bitcoin (BTC) and cost around $29.3 million. On April 5, 2023, Michael Saylor, the executive chairman of MicroStrategy, put out a tweet notifying the followers of the firm of this specific piece of information.
As a result of this most recent purchase, MicroStrategy now holds a total of 140,000 Bitcoins, raising the total number of Bitcoins that the business possesses to a total of 240,000. At the time that these Bitcoins were bought, the price per Bitcoin averaged out to be $29,803, which resulted in an acquisition cost of around $4.17 billion. The constant investment in bitcoin as a reserve asset that MicroStrategy makes as part of its business strategy has enabled the firm to reach a major new benchmark. This reflects the company's faith in Bitcoin and indicates the company's excitement on the possibilities of the cryptocurrency over the longer term.
Given that MicroStrategy made its first buy of Bitcoin in August 2020 and has been continuously adding to its holdings ever since, one possible Bitcoin strategy that the company implements is dollar-cost averaging. This is due to the fact that MicroStrategy made its first purchase of Bitcoin in August 2020. The most recent purchase was made not long after the firm redeemed the money it had gotten from Silvergate. Around the end of March, the company also bought an additional 6,500 BTC. Recent events have seen both of these trades take place.
The decision made by MicroStrategy to invest in Bitcoin was unquestionably successful, as shown by the fact that the entire value of the company's assets has now surpassed $12.6 billion. This implies that the organization took a strategic decision that was beneficial to its business. This larger trend is seeing a growing number of financial institutions adopt a strategy that is defined as "investing in cryptocurrency as a hedge against inflation and a store of value." One example of this movement is the company's attitude to Bitcoin, which is representative of this larger trend.
The fact that MicroStrategy continues to invest in Bitcoin demonstrates a high level of confidence in the potential that the cryptocurrency has in the long term, despite the fact that a number of Bitcoin skeptics have expressed worries about the cryptocurrency's volatility. It is going to be quite exciting to see how the market for cryptocurrencies develops over the next several years because it is going to be extremely intriguing. MicroStrategy has set a precedent, and it is quite probable that other corporations would invest in Bitcoin in a similar manner to what it has done.

>