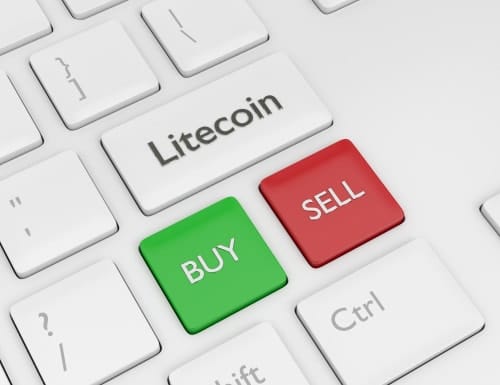 The negative signals have been building up for the Litecoin price recently. However, today those omens may prove true. LTC eyes a return to $100.
Litecoin is trading at $130.70. down 7.43% so far today and lower by 4.06% over the last seven days.
As has been typical for the market of late, gains have been hard to hold on to. LTC is just a magnified version of Bitcoin when it comes to price performance. If BTC rallies, LTC rallies more. And when BTC rolls over, Litecoin gets hammered.
Although Litecoin is outperforming the market leader today, the technicals suggest that won't be the case for long.
The entire market is feeling the pressure of Bitcoin and Ethereum's weakness in the last 24 hours. Whereas much of the negativity over the last two months has been attributed to BTC, ETH may be responsible for today's selling.
A setback in the anticipated Ethereum network upgrade has resulted in ETH losing close to 8.5% in the last 24 hours. And despite some notable exceptions like Uniswap and Binance coin, the market is broadly lower.
Subsequently, the Litecoin price appears to be breaking down.
LTC technicals deteriorating
The daily chart highlights some significant developments for LTC.
Firstly, we see Litecoin remains in a downtrend. A descending trend line from the 21st of May has been unscalable for the price and continually reversed rallies over the last 6 weeks.
Additionally, Litecoin has broken down from a bear flag formation which underscores the negative outlook.
Unless the wider market turns higher, LTC is likely to continue to bleed lower. Targets on the downside are $116.00, followed by $100.00.
Given the current weakness, a 30% drop to the lower target seems more than achievable.
Of course, any strength in Bitcoin, in particular, could avert this danger. And should Litecoin clamber above the descending trend at $148.00, the outlook would improve. Although not by much.
Until LTC clears the 50-day moving average at $159.85, it remains vulnerable and the path of least resistance is lower.
Don't miss a beat! Follow us on Telegram and Twitter.
Litecoin price chart
Follow Elliott on Twitter.

>