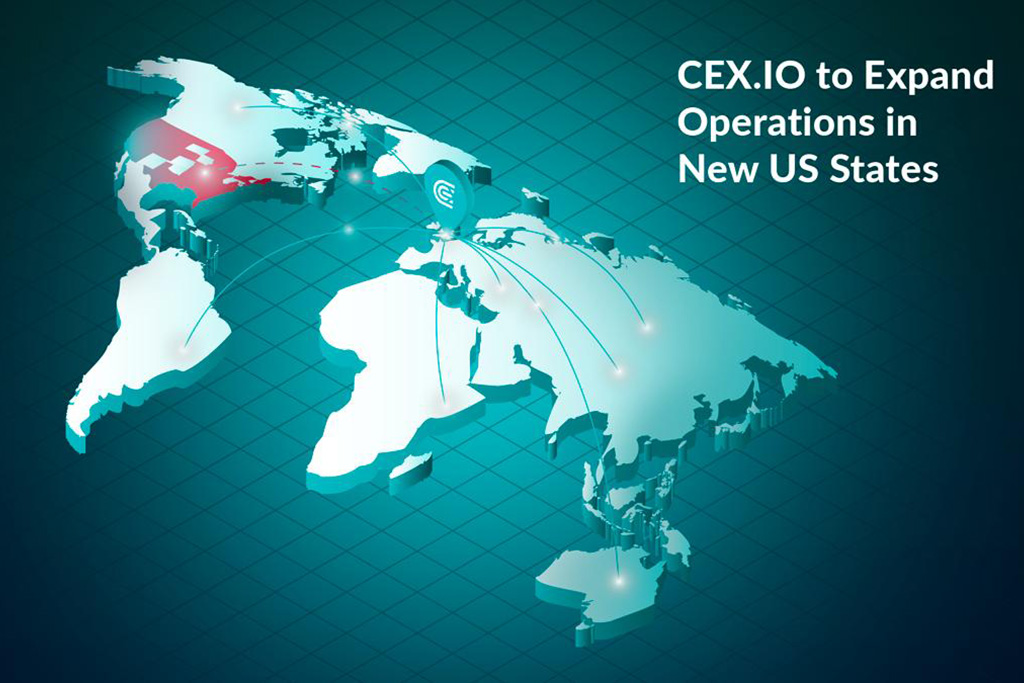 CEX.IO has announced the opening of its entity in the U.S. which can be a serious reason for Coinbase to worry about.
Four weeks ago, it was announced that Binance is going to open its U.S. entity. Now, another rival of the U.S-based Coinbase is moving to its motherland. CEX.io has already informed its clients that it is expanding its presence to the U.S.
The history of CEX.io started 6 years ago, in 2013. At its dawn, it was known as the first and original Bitcoin mining pool. Since that time, many things have changed and CEX.io has been transformed into the exchange. Today it has over 2.7 million registered users across the globe and offices worldwide. And now the team behind the exchange has taken a decision that it's time to conquer new peaks.
It's official!https://t.co/OPoleqNuJO has received a Money Transmitter License in 9 more states: Iowa, Kansas, New Mexico, Oklahoma, South Dakota, West Virginia, Maryland, Alaska, and New Hampshire.
Welcome to secure and regulated #crypto trading! pic.twitter.com/xqxe0vq3mP

— CEX.IO (@cex_io) July 5, 2019
CEX.io offers its clients 38 trading pairs with $9 million 24-hour trading volume, according to the information provided by Coinmarketcap. It is expected that the launch of the services in the U.S. will significantly improve this figure, especially, if CEX.io manages to reach its key target audience. In this very case, the main target group for CEX.io is Coinbase customers who are dissatisfied with the services provided by their exchange.
CEX.io is one of the few exchanges that allow its traders to use credit cards for purchasing crypto. Also, the platform is continuously working on the enhancement of this proposal. It has already established partnerships with different banks in 12 countries, including the U.S.
CEX.io is already providing its services in 20 U.S. states now receiving 9 new Money Transmission Licenses (MTLs) in 2019. Currently, the exchange is planning to get an MTL in every state to "provide a regulated, trusted path for the general public to participate in the digital economy."
In its blog post, the team noted that it is very symbolic that such an announcement came around July 4, the U.S. Day of Independence.
"This expansion to the US comes naturally on our evolutionary path. With the UK office still being our alma mater, we open new doors in the US, thrilled about the opportunities, proud of the work accomplished, and excited about what lies ahead", wrote the team.
Though CEX.io team is very optimistic about their expansion, the competition in the U.S. seems to be very tough. We don't even need to enumerate all the exchanges working in the country, it's just enough to name such key industry's players like Binance and Coinbase.

>