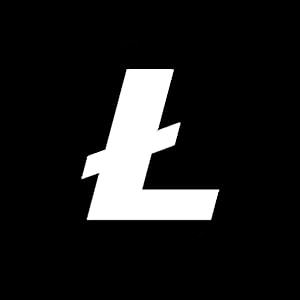 Litecoin Price Prediction: LTC not ready to take the podium, as on-chain metric cautions
Litecoin price has corrected 75% from the May high to today's low of $104.02. Still, the current falling wedge pattern combined with oversold technical indicators, such as the RSI and Percentage Price Oscillator (PPO), propose that LTC may be near a rebound, even though the IOMAP metric communicates an absence of support below the current price. 
Shiba Inu corrects 25% with more pain to come for SHIB
Shiba Inu was in no case different from any other cryptocurrency on Monday in the market turmoil caused by rising covid cases in the US and UK. Investors are worried about a third wave that might come as economies reopen with no obligations for masks or other safety measures. Price action is nearing two interesting points of entry for long-term buyers.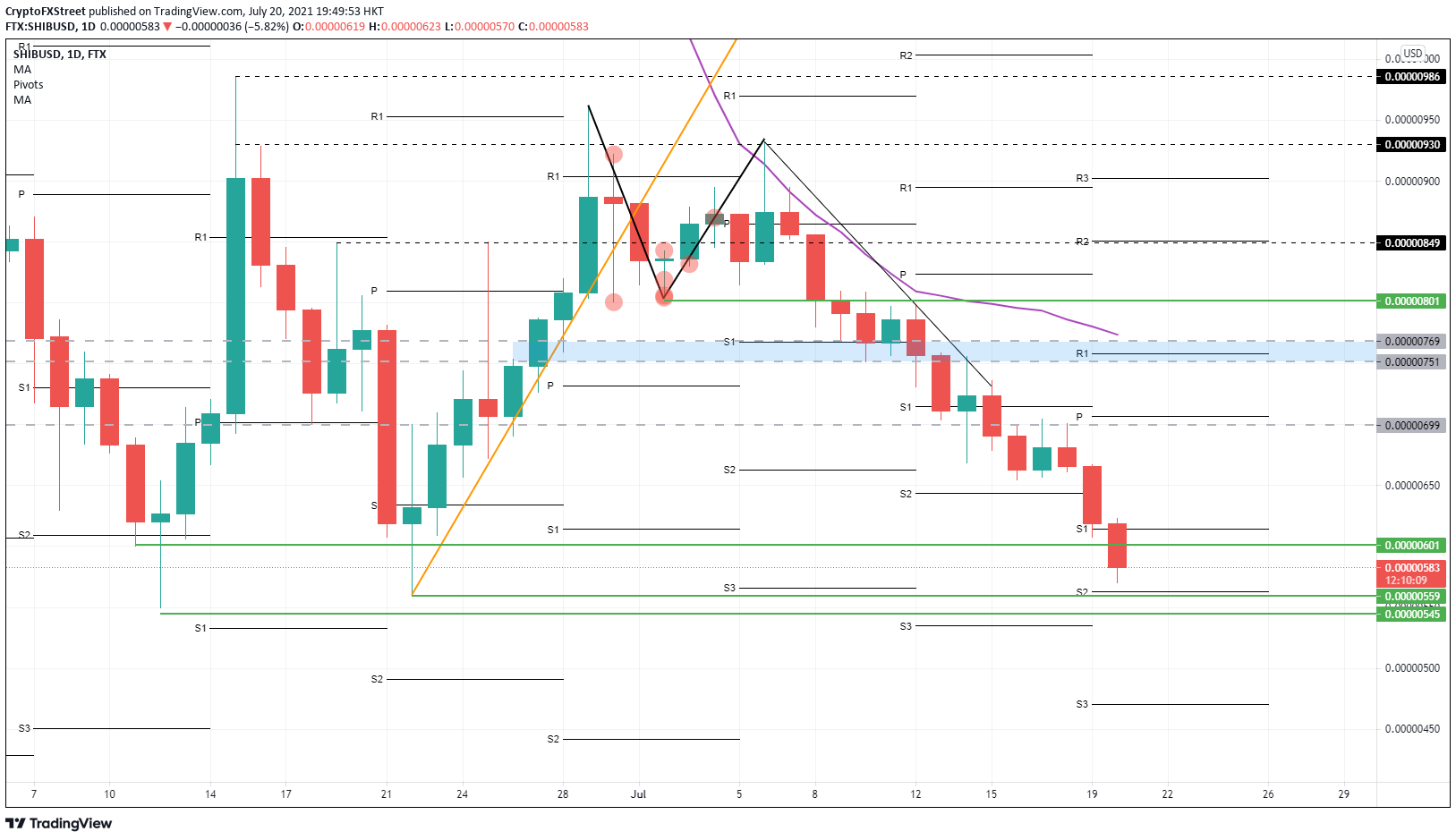 Dogecoin Price Prediction: DOGE still has 6% of losses to go before buyers might come in
DogeCoin has been no match against the global risk-off sentiment that made trembled through markets. Investors are worried about a third wave of Covid as cases spike again in countries that are reopening. In this risk-off move, the first items to be dumped out of portfolios are cryptocurrencies and stocks.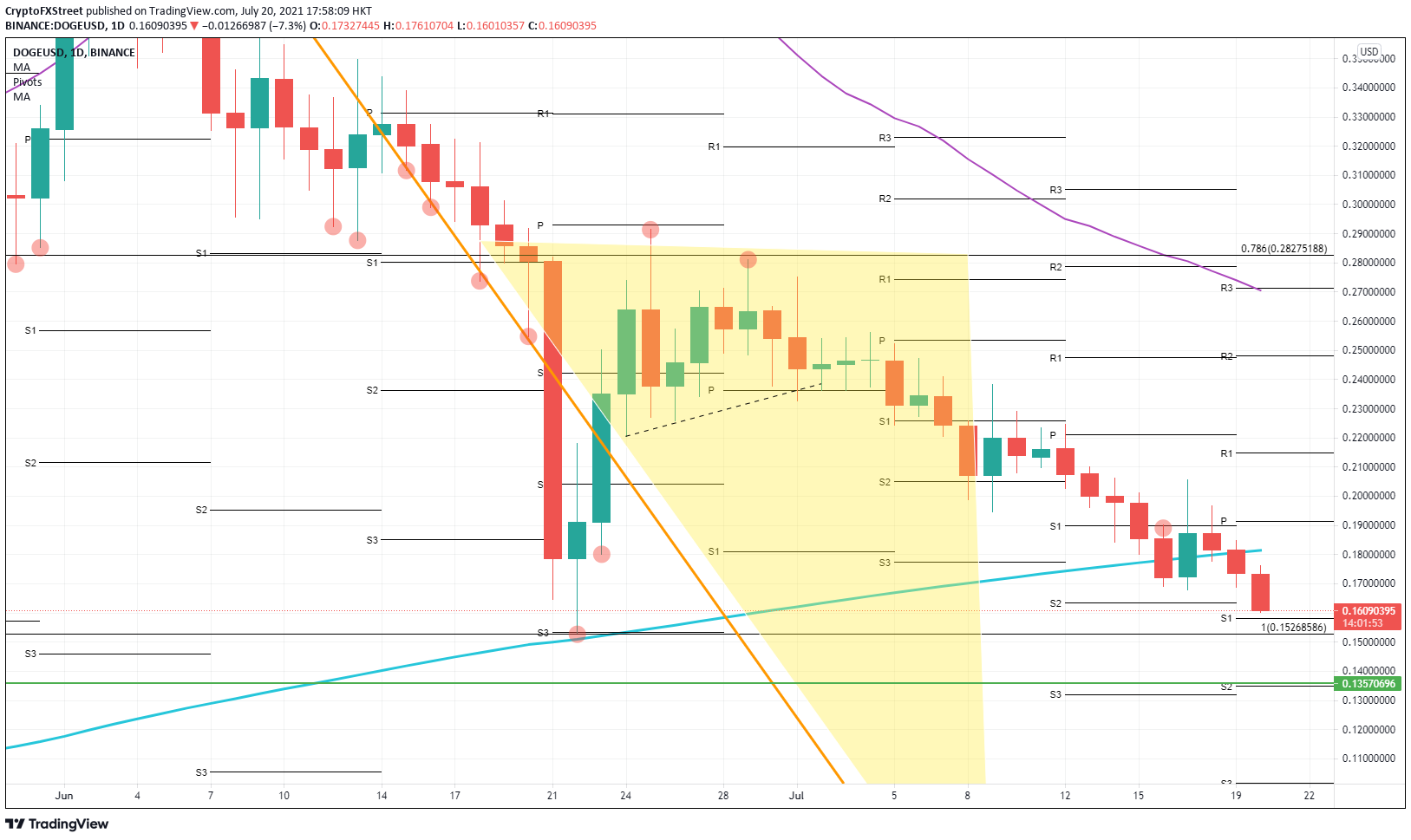 >