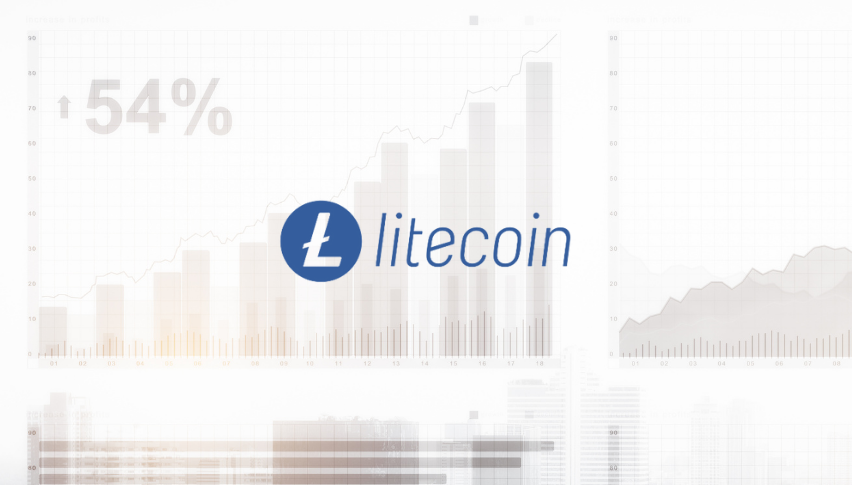 Litecoin (LTC/USD) hit an all-time high of $412 on May 10, but since then, it has remained subdued, plunging to a low of $104 on July 21. However, since finding support at around 140 at the end of September, it has been pushing higher. LTC/USD has moved from $143 to $183 in just six days. At the time of writing, LTC/USD was trading at $185. 
Already, the crypto industry is posting strong gains this week. Bitcoin and Ethereum are close to their all-time highs, while some coins, like Axie Infinity, are on new records. Can LTC/USD ride on the bullish sentiment to maintain the developing momentum?
LTC/USD– A Daily Chart Outlook
Looking at the daily chart above, LTC/USD is on bullish momentum, but facing strong resistance at around $187. Yesterday, a long bullish pin bar formed, signaling an imminent upward trend. The highest price achieved was $182, before the prices closed lower. However, the bullish pin bar remains below the resistance level, and that is not viable for trading this crypto.
The resistance around $187 is an important level that has contained LTC/USD before. As a trader, I would wait to find out whether LTC/USD is going to breach the resistance before entering a buy trade.
LTC/USD Boosted by Adoption by US Bank
Litecoin seems to have gotten some highlights after the US Bank announced a launch of crypto custody services for its institutional clients. According to Coin Briefing, this comes after a survey by the bank determined a growing interest in cryptocurrency among its clients. The US Bank, which is partnering with the New York Digital Investments Group, said that it would initially offer Bitcoin custody services that will later include Bitcoin Cash, Litecoin and Ethereum. 
LTC/USD Trade Idea
I maintain a bullish view of LTC/USD, at least in the near term. The formation of a bullish pin bar just below the resistance, with the confluence of an uptrend, means the prices could potentially go up. However, it would be best to be patient, and wait for prices to break sufficiently above the resistance before jumping in.
I would enter a buy trade if LTC/USD were to break the resistance to the upside and form a bullish price action signal, such as a pin bar. I would set $195, $210, and potentially the all-time high of $230 as my profit targets. Prices could still reverse and find new support, but with the fundamental and technical analysis pointing towards a bullish trend, I would be keen on potential buys in the next few days. Happy Trading!

>