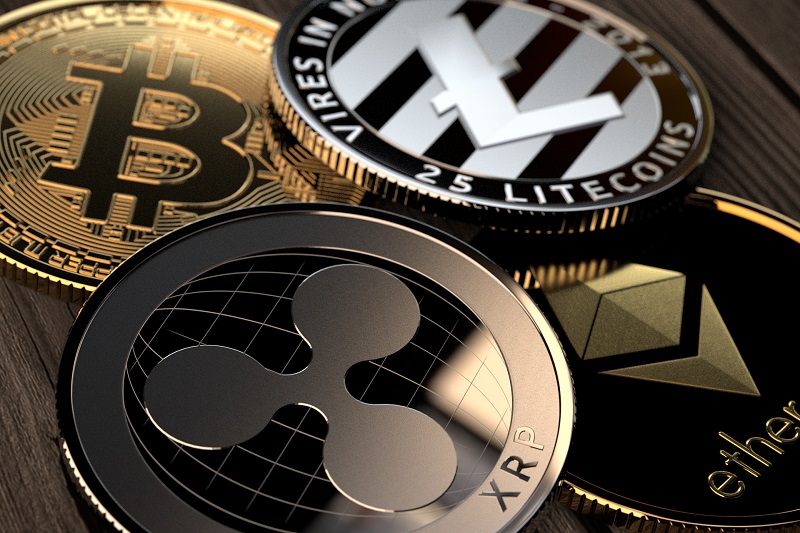 The cryptocurrency market continues the rollercoaster ride from month to month, although the bias remains bullish overall as most cryptocurrencies keep making new highs. But, Ripple coin and Litecoin have failed to reach 2017 highs and still remain undecided while the rest of the crypto market is turning bullish and already heading for new highs, such as Ethereum which is heading for $5,000 while Avalanche has already made new record highs this week. Litecoin and Ripple are trying to decide what to do after November's decline has ended, so let's have a look at these two cryptocurrencies.
Litecoin Weekly Chart Analysis – LTC Finding Support at the 50 SMA
Will we see a strong bounce off the 50 weekly SMA?
After the surge in the first several months of this year and the crash that followed in May/June, Litecoin has been keeping a slight bullish bias overall, as seen on the weekly chart above. LTC/USD pushed up to $235 first and then it surged to $300 almost last month, as the number of active addresses with no-zero balance increases, which correlates with bullish periods in LTC.
Litecoin struck a number of deals in the recent months which brought LTC further into the mainstream. AMC theatres decided to accept Litecoin as a form of payment while Visa partnered with Litecoin to introduce the Visa LTC debit card. After the retreat lower last month, following the jump higher, the 50 weekly SMA (yellow) came to the rescue and seems to have turned into support, holding the decline. Now the crypto market is reversing higher and Litecoin is starting to bounce off the 50 SMA, but the bullish momentum seems weak so this crypto is not bullish yet. For now, we remain bullish on Litecoin.
Ripple Weekly Chart Analysis – XRP Having No Bias
XRP is oversold now on the weekly chart
Ripple has not shown any buying pressure this year, apart from a short-lived jump in April. The rest of the crypto market has been surging this year and most cryptocurrencies continue to make new highs. The legal battle with the SEC in the US has been keeping investors off Ripple, but once the lawsuit heads toward the end, then we will see a strong surge in the price of XRP.
JP Morgan investment bank also sounded upbeat about this cryptocurrency taking off if Ripple wins the lawsuit against the SEC. The XRP Army will monitor Coinbase CEO Brian Armstrong's comments at the forum, especially after JP Morgan's report listed Coinbase as a key catalyst for XRP's adoption among the crypto community going forward. So, Ripple buyers are waiting for the lawsuit to head toward the end and then jump in on XRP/USD , which makes it a good crypto coin to invest in now.
XRP/USD

>