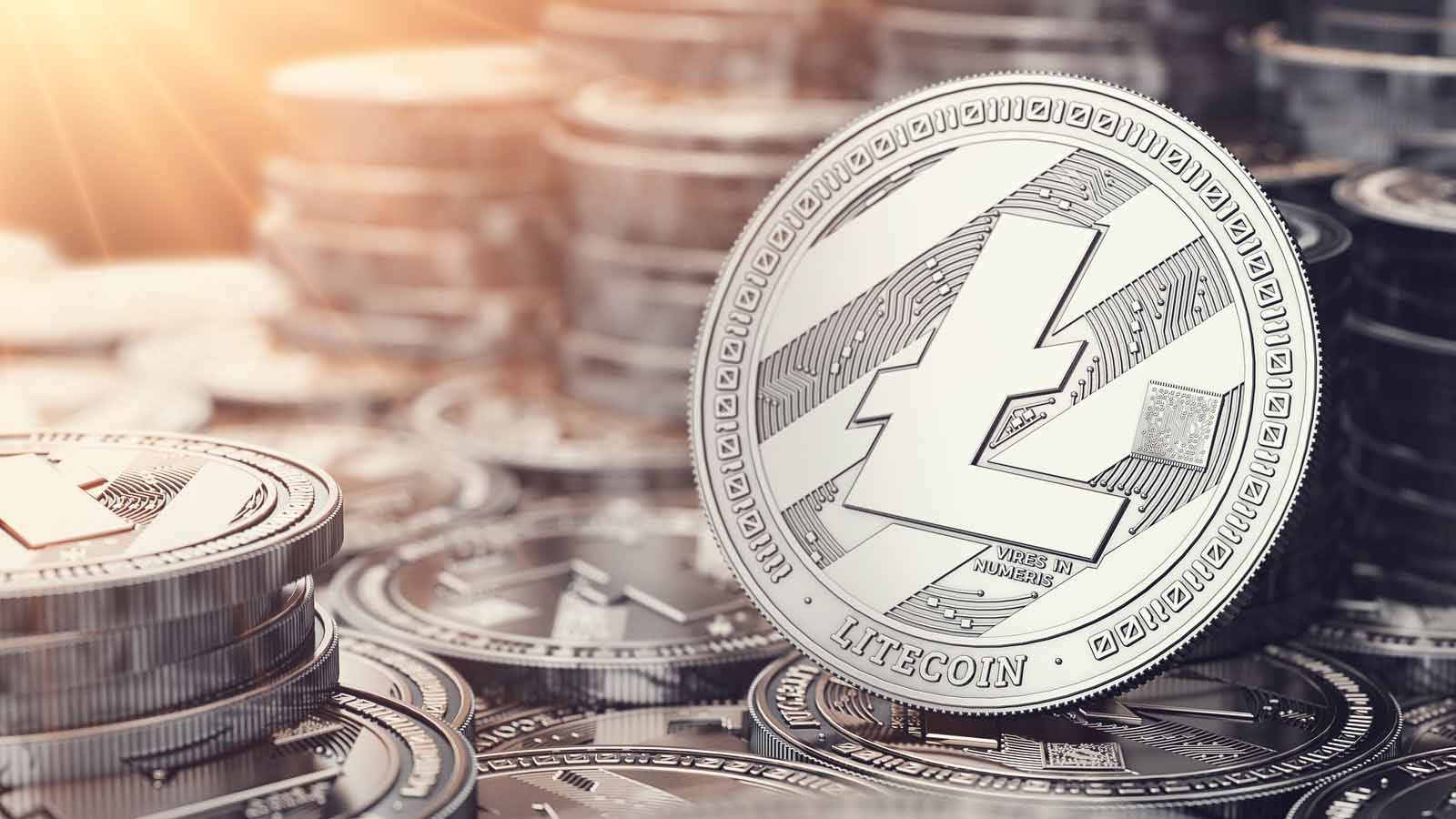 Litecoin (CCC:LTC-USD) is down nearly 50% from all-time highs it reached earlier in May. However, if you're a cryptocurrency investor this shouldn't really be a concern.
Expecting to invest in crypto without massive price swings is like getting on a water slide and expecting not to get wet.  
In my mind, the question isn't even so much about whether now is a good time to buy Litecoin. It may have further to drop. After all, as I wrote back in January, the correlation coefficient of Litecoin to Bitcoin (CCC:BTC-USD) was 0.83. And today the two cryptocurrencies remain highly correlated.  
Furthermore, even a crypto bull such as Mark Cuban is looking at the recent volatility in crypto as the beginning of a "great unwind."  
Right now, the decision to invest in Litecoin comes down to if it has staying power. In that regard, I think it does and that's a point I'll try to explain in this article. 
The Bullish Case 
As I mentioned above, Litecoin is highly correlated with Bitcoin. But that doesn't mean it's as valuable as Bitcoin. Litecoin is marketed as a "light" version of Bitcoin. However, at the time of this writing, LTC ranks 13th on the list of cryptocurrencies in terms of market cap. That puts it behind Dogecoin (CCC:DOGE-USD), Cardano (CCC:ADA-USD) and Ripple (CCC:XRP-USD).  
However, proponents will point out that Litecoin, like Bitcoin, will have a fixed limit on the number of coins that will enter the market. And while that number (84 million) is significantly higher than that of Bitcoin, nearly 80% has already been mined. Future scarcity should make Litecoin more valuable. Plus, Litecoin was created was to provide faster transaction speeds. And it does just that.  
Being accepted on PayPal (NASDAQ:PYPL) is also a feather in the cap of Litecoin. Users can't transfer Litecoin to other accounts (PayPal holds the private key), but it's a practical option for buying, selling,  holding and checking out (where available) with cryptocurrencies. 
What Will the Economic Reopening Mean 
For
 Cryptos?
I suspect that Litecoin may rise less than expected in 2021. An article in Slate made a point that I've been thinking about lately. One reason (but not the only reason) for the growth in cryptocurrency in the past year has been stimulus checks coupled with boredom.  
If you've watched the growth of gaming stocks such as DraftKings (NASDAQ:DKNG) in the last year, you know that Americans want their fix. And investing in cryptocurrencies has become part of that habit. 
Now I want to clarify something. I'm not suggesting that crypto investors didn't know what they were doing. Apps like Robinhood and Webull provide educational material as does PayPal, which allows users to buy Litecoin and move it for peer-to-peer transactions. We may look back on the pandemic as a time when a new group of investors had the time to learn about the market.  
But it is to say that, like Bitcoin, one of the primary allures of altcoins such as Litecoin is that individuals can ride the wave up and then cash out for fiat currency. After all, it has to be stated that there are simply not that many use cases for cryptocurrency as a medium of exchange.  
Taking vacations will require, in most cases, actual dollars. So, I see money flowing out of cryptos in the short term. How soon that money will come back is anybody's guess.  
Nothing Has Changed Since the Crash
The crypto crash is unlikely to be long-lasting. In fact, it's historically more accurate to believe that cryptocurrencies will rise again. I'm not saying this claiming to have special knowledge. This has simply been the pattern. Will Ashworth expressed a similar sentiment in his recent article about Litecoin. Ashworth wrote: 
Although most cryptocurrencies are in a bit of a funk right now, they'll soon go on another run higher. Buying on 50% drawdowns over the next few years should be a smart plan. 
Perhaps the pruning that took place with Bitcoin and other altcoins was necessary. I tend to agree that it was. With that in mind, if you're of the mindset to hold Litecoin for the long term, I like the altcoins dip as a buying opportunity.  
On the date of publication, Chris Markoch did not have (either directly or indirectly) any positions in the securities mentioned in this article. The opinions expressed in this article are those of the writer, subject to the InvestorPlace.com Publishing Guidelines. 
Chris Markoch is a freelance financial copywriter who has been covering the market for seven years. He has been writing for Investor Place since 2019. 

>