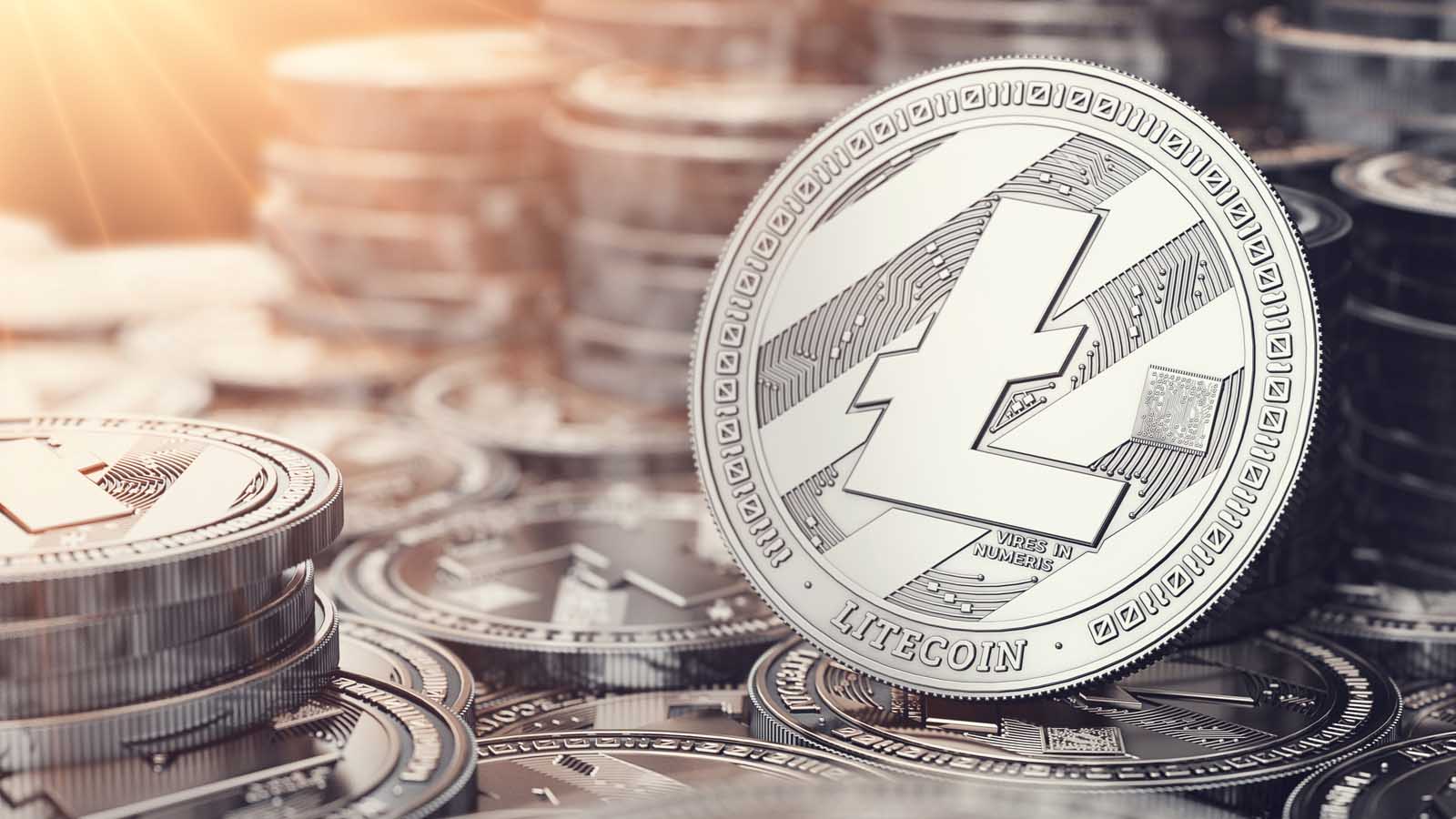 Litecoin (CCC:LTC-USD) is one of the oldest cryptocurrencies, launched in 2011, with a focus on peer-to-peer transactions, by computer scientist Charlie Lee. Two years later he went to work at Coinbase (NYSE:COIN) and in late 2017 he sold all his Litecoin.
This was very controversial at the time, and it cast a pall on the cryptocurrency. But then he left Coinbase and came back to head to Litecoin Foundation.
Since then Litecoin has rebounded. Litecoin is up about 122% year-to-date. Moreover, the altcoin has since surpassed its former heights in 2017. Maybe he should have held on.
Of course, for any other type of security that would be a fantastic return. It is an older coin, and people are not as excited about it. But it will last long after the crypto bubble bursts.
Litecoin's Features
Litecoin is seen as a more streamlined alternative than Bitcoin for merchants. Analysts consider it the first successful "alternative currency," or altcoin.
Litecoin bills as "the cryptocurrency for payments." Its network allows instant cheap transfers of currency. LITE uses a Scrypt-based proof-of-work validation system. This means it requires miners to validate blockchain transactions. That's old school, like Bitcoin.
But Scrypt allows miners to generate hashes with commonly available hardware, and so it easier to mine than Bitcoin.
Another key difference with Bitcoin is that the LITE targets a block time of 2.5 minutes. Bitcoin has a 10-minute blockchain transaction time limit. This means that it can confirm transactions faster than Bitcoin. It should make Litecoin more popular.
Litecoin is listed with new exchanges. This gives it access to many investors. It is available for purchase on both Robinhood and Webull. Venmo accepts Litecoin as one of the four tradeable cryptos tradeable, including Bitcoin, Ethereum, and Bitcoin Cash.
Litecoin's payment transfer system remains popular with investors. The number of daily addresses with Litecoin has grown almost 3 fold in the last 3 years. According to Glassnode they now exceed 72,000 and in mid-April 2018 they were at 28,549.
Most addresses are created for people who hold Litecoin in their wallets. So this indicates that more people are buying Litecoin tokens as a part of their investment strategy.
What To Do With Litecoin
Litecoin's reputation is that it typically underperforms other larger cryptocurrencies. It also didn't help that its original founder sold out all his holdings, even though he later returned to Litecoin.
But LITE seems to be aware of this issue. The Foundation is now trying to focus on developing privacy features for its blockchain to make it more popular.
Usually, all blockchain transactions in a cryptocurrency are open to public scrutiny. This move to private transactions will appeal to a certain crowd. It may have a chance of making Litecoin more popular.
Charlie Lee gave the analogy as wrapping and unwrapping a coin in a transaction. The problem with this feature is that it can assist money laundering and tax evasion. Authorities could easily ban the currency as a result. So this has the potential of backfiring on the altcoin.
Nevertheless, Litecoin's easier mining hash rate and its popularity for large transfers should help push the cryptocurrency higher. Look for Litecoin to do well over the next year.
Litecoin has been gaining popularity in Europe. The UK-based firm Coinshares is listing an Exchange Traded Commodity (ETC) on the Deutsche Boerse's Xetra market, based in Frankfurt. It also recently launched an Exchange Traded Product on the Swiss SIX exchange.
LITE has a limit of 84 million coins in its supply that can be mined. Presently, according to Coinmarketcap.com, there are 66.75 million coins outstanding. That puts its float at 79.5%. Over time, as more coins are mined, this will lead to a higher price for Litecoin.
On the date of publication, Mark R. Hake held a long position in Bitcoin and Ethereum. The opinions expressed in this article are those of the writer, subject to the InvestorPlace.com Publishing Guidelines.
Mark Hake writes about personal finance on mrhake.medium.com and runs the Total Yield Value Guide which you can review here.

>