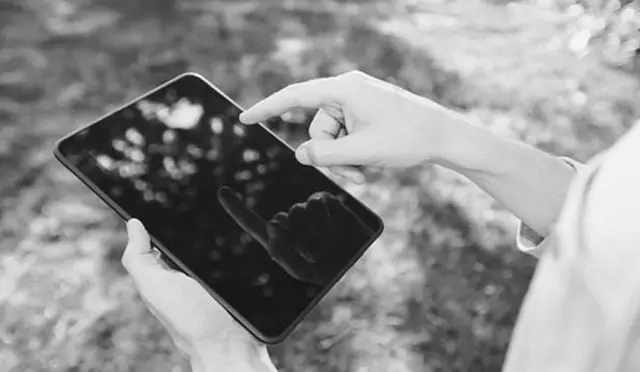 JasmyCoin made a 24 hour return of in excess of 30% but on Friday the altcoin was speedily coming back down to earth as the initial wind went out of its sails and European traders sought to establish some price equilibrium.
Jasmy's price in US dollars was around the $0.01600 mark on 5 October but the real spike in the price came the following day when the coin enjoyed some spectacular but very short-lived gains. The peak of the price was reached at 0.065 which was reached yesterday. Jasmy has since shed a lot of that over the last few hours.
The latest price for Jasmy at time of writing was 0.41. The coin seems to have locked in some of this week's gains, at least temporarily.
JasmyCoin is building trust in the IoT equation
JasmyCoin is based on Ethereum and powers its namesake, Jasmy, an organisation which works on Internet of Things platforms. Its objective is to decentralise the coordination of IoT devices and data networks using edge computing and storage on IPFS. Its stand out characteristic is the lack of a central data storage strategy. Jasmy can also support the transfer of tokens between devices, in order to allow for the payment of network services. Barter trading anyone?
Part of the surge in interest came as Coinbase Pro said it would start taking inbound transfers of new tokens. Among them were Jasmy, Function X and tBTC.
Coinbase said that the new asset listings would be rolled out in four phases – transfer only, post only, limit only and full trading. Coinbase Pro has been explicit that with some of these coins it reserves the right to keep the book at one level – just because a coin is admitted to transfer only does not mean that it is guaranteed to enjoy fully trading privileges.
The Jasmy platform does look like it is very much positioning itself as a major solution for the Fourth Industrial Revolution.  "From this 'big wave', new goods and services such as sharing economies like car dispatch services, automatic driving and the robotics industry using AI, as well as check out free unmanned convenience stores are born," says Jasmy.
It's all about the data democracy
Jasmy claims that it is an adherent of 'data democracy: returning personal data to the hands of the individual it belongs to. Its foundation stone is the solid relationship of trust it would like to build between the companies that use its platform and end consumers. It wants to create an environment where data can be exchanged securely as valuables, building a new era of information.
This makes for a cocktail for some solid and much-needed security technology underpinning IoT developments. We also like the fact that Jasmy is firmly sited in Japan and could get some traction with Japanese electronics and tech companies. One to watch there.
As for the recent price action, this should help JasmyCoin to establish some more realistic pricing in the market. It looks to us that traders were trying to find a new price for the coin as it came onto Coinbase, leading to some extreme volatility. We would look to see some more price stability here as we move into the weekend.
Related

>