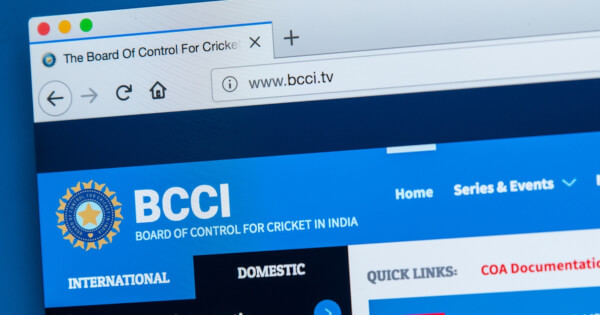 The Board of Control for Cricket in India (BCCI) has issued a directive to all franchises in the world's richest cricket league, the Indian Premier League (IPL), to desist from partnering with crypto exchanges in any form.
According to the Economic Times of India, the stance of the BCCI was borne out of the fact that the nascent asset class is not regulated in the country, with the watchdog committed to maintaining the ban until the government changes its position on cryptocurrencies.
As per the Economic Times report, some of the Cricket teams have received interest from crypto exchanges to be their sponsors ahead of the next season of the T20 Cricket league. From the BCCI directive, about two different teams have had to call off the deal with the crypto firms, calling the development a major loss.
"It's a major opportunity loss. The kind of money they were offering for the main sponsorship was 1.5 times of what the current sponsor is paying," one executive said. "They wanted to build their brand with our association and were ready to pay for that."
While the deal with crypto exchanges is often involving targeted advertisements to millions of Indian cricket fans home and abroad, insiders are of the opinion that the ban is more of politics as IPL executives have never had an issue with crypto partnerships thus far.
Different countries around the world have their own model of handling crypto-related developments. It is becoming a common occurrence to see sports teams sign sponsorship deals with crypto-focused entities as in the case of PSV Eindhoven sponsorship deal with Total Payments as reported by Blockchain.news back in August.
Different regulators have different approaches to cracking down on the dominance of crypto-related ads, one of the major contentions of the sponsorship deal. A London Assembly member from the Green Party, Sian Berry, recently pushed for a broad crackdown on advertisements featuring digital currencies on the London Transport System. This is in response to Floki Inu's adverts flooding buses, and underground transport tunnels in the city. In the same vein, the BCCI and other watchdogs may believe related crackdowns are aimed at protecting consumers, a position crypto proponents beg to differ on.
Image source: Shutterstock

>