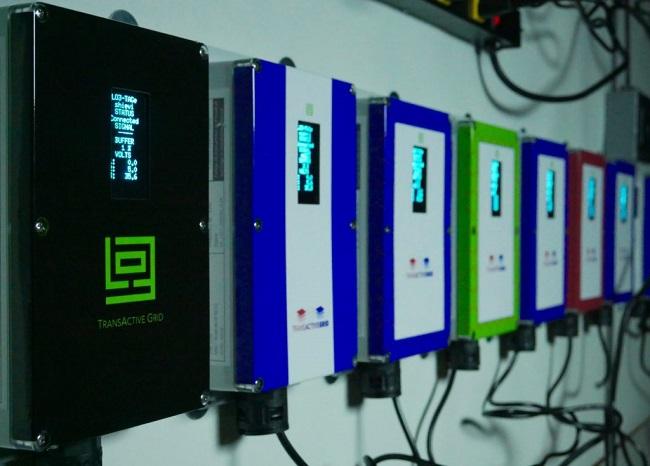 Hybrid ethereum-based energy startup LO3 Energy secures investment deals with Shell, Sumitomo
LO3 Energy, a New York-based startup that uses a modified version of the ethereum blockchain, has scored major investments from Shell Ventures and Sumitomo Corporation to scale its community microgrid operations.
As per its announcement, the funding will be used to hasten the release of less carbon-intensive microgrids and scale its blockchain-based community energy networks worldwide.
LO3 Energy's microgrids are based on its permissioned platform Exergy and utilize its native XRG token while allowing members to carry out peer-to-peer transactions. In addition, prosumers, who are both producers and consumers of their own renewable energy, can sell this energy to other microgrid members with transparency and traceability.
Moreover, the blockchain-based transactive energy platform allows users to input their preferences on a mobile app, letting them control how and when to use the available local energy resources and choose specific sources to buy it from.
"Transactive energy is the key to unlocking the full potential of a cleaner, more distributed and more flexible grid. It also gives more choices to our consumers, allowing them to take a more active role in its energy choices," LO3 Energy CEO Lawrence Orsini said.
Meanwhile, Shell, who invested an undisclosed amount, can opt to convert its investment in XRG, which can be used to incentivize the platform and will be needed to access the distributed energy grids, Forbes noted.
"We see that it's society ambition to live in a lower-carbon environment. LO3 is a platform that enables that," Kirk Coburn, Shell Ventures Investment Director, who will reportedly be joining as LO3 Energy's board member, said.
The report also revealed that LO3 Energy initially planned to raise funds through an initial coin offering using XRG, but that plan is put on hold for now.
More companies have teamed up to see blockchain integrated into the energy sector.
Recently, electricity distributor Alectra Utilities and Interac have partnered to use distributed ledger technology to offer monetizable incentives to people who use renewable energy.
South Korea's largest power provider, Korea Electric Power Corporation (KEPCO) has also inked a deal with Nambu Electrica Power and Korean Southern Power Co. to build a blockchain-based system for transacting renewable energy certificates.
<Copyright © TokenPost. All Rights Reserved. >

>