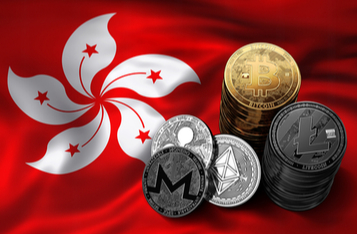 Hong Kong is actively involved in Web3 and aims to become a global center for digital assets. Recently, the Research Unit of the Legislative Council Secretariat of Hong Kong released a summary of the document titled 'Development of Selected Regional Web 3.0 Technologies.
According to the summary, the Hong Kong government is actively promoting the development and application of Web 3.0. In the 2023-2024 fiscal budget, the Financial Secretary announced accelerated efforts to build Hong Kong's Web 3.0 ecosystem and the establishment of a dedicated development task force for virtual assets.
However, concerns have been raised about Hong Kong's slower development compared to other regions. Various global regions, particularly in Asia and the Gulf region, have implemented measures to expedite the development of Web 3.0 and related technologies and applications.
It is suggested that Hong Kong should not limit its focus to financial services and virtual assets but actively promote innovation in other Web 3.0 technology areas, such as blockchain and metaverse technology.
Responding to a request from Councilor Wu Kit Ching, the research group has studied leading regions in Web 3.0 technology and application development and examined their strategies.
The research primarily focuses on Japan, Singapore, South Korea, and the United Arab Emirates (UAE) as these regions have demonstrated proactive approaches in developing Web 3.0 technologies and have become global or regional innovation hubs. Japan has established high-level policy guidance and dedicated offices to coordinate Web 3.0 policies across government departments.
Other regions covered in the study concentrate on developing specific areas of Web 3.0. For example, Singapore and the UAE are exploring blockchain technology through industry collaborations and establishing incubation centers, while South Korea is actively launching metaverse strategies to foster innovation across various sectors.
The summary also provides an overview of the main characteristics, foundational technologies, and applications of Web 3.0. It outlines recent developments in Web 3.0 in Hong Kong and analyzes the development scenarios of selected regions, including Japan's comprehensive approach and other regions' application-focused initiatives.
It highlights that Web 3.0 represents a decentralized network that empowers users with greater autonomy and control over their digital lives. While Hong Kong's government has introduced measures to support the development of the Web 3.0 ecosystem, particularly in the virtual asset market and related financial services, concerns remain regarding Hong Kong's slower development in other areas of Web 3.0 technology compared to its counterparts in Asia and the Gulf region. These regions are leveraging their advantages and exploring wider applications of Web 3.0.

>