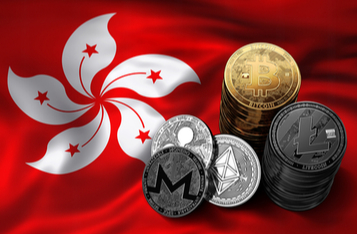 According to a report by Ming Pao, the Hong Kong Monetary Authority (HKMA) recently visited the United Arab Emirates (UAE) to discuss the regulation of virtual assets (cryptos) with the local central bank. HKMA Chief Executive Eddie Yue shared that both regions have begun developing virtual assets within regulated environments, with Hong Kong having introduced regulatory frameworks earlier than the UAE. 
Yue also mentioned the recent strengthening of virtual asset regulation in the United States, raising questions about whether other jurisdictions, including Hong Kong, would follow suit or adopt a more relaxed approach. He noted that in the past, Hong Kong had stringent regulations on virtual assets, bordering on prohibition, while regulations in other regions were relatively unclear. However, there is now a global trend towards converging regulatory standards, which will help minimize potential discrepancies in the future.
Eddie Yue also discussed the challenges faced by virtual asset exchanges in Hong Kong when it comes to opening bank accounts. Yue acknowledged that there have been ongoing discussions between the HKMA and local banks regarding this issue. He mentioned that the perception of pressure during these discussions varied among different parties. Yue explained that while the United States previously lacked clear regulatory requirements for virtual assets, places like Singapore and Dubai had regulations in place, particularly targeting functions such as anti-money laundering. Hong Kong, after learning from experiences such as the closure of FTX, has gradually opened up its regulatory approach, aiming for strict yet clear guidelines. The banking industry is encouraged to continuously update its understanding and seek regulatory clarity from authorities.

>