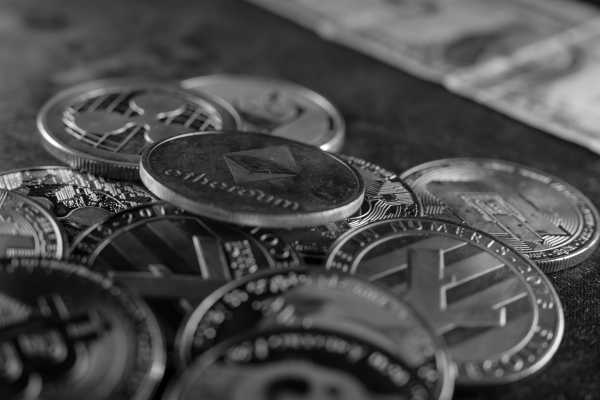 The Graph (GRT) Outperforms, Hits Two-month Highs
GRT, the native token that powers The Graph's blockchain, was last up around 22% on Monday, making it by far and away the best performing top 100 cryptocurrencies by market capitalization on the day.
Cryptocurrencies have been lifted across the board on Monday as investors focus on recent strong US economic data rather than central bank tightening fears and on the news last week that the world's largest asset manager Blackrock has partnered with Coinbase to offer crypto trading to clients, a positive for so-called "institutional adoption".
GRT/USD was last changing hands just above $15.60, at its highest level since early June, having leaped from earlier lows under $13 and its 100-Day Moving Average at $0.141. GRT bulls are now eyeing a test of resistance in the $0.175 area, which marks a double top formed in late May to early June.
If the broader cryptocurrency market rally picks up pace this week, perhaps aided by US data on Wednesday if it shows an improvement in the US inflation picture, then GRT may even stand a chance of testing resistance at $0.20. Beyond that, the next key area if the 200DMA at $0.2740 and then resistance in the $0.30 area.
GRT/USD breaks above its 100DMA. Source: FX Empire
Flow (FLOW) Blasts Above $3.0
FLOW, the token that powers the Flow Blockchain, blasted above the $3.0 level for the first time since mid-May on Monday. Its 16% gain on Monday makes it one of the best performing cryptocurrencies in the top 100 by market cap. The cryptocurrency has maintained upside momentum since last Thursday when it was announced that Meta Platforms would be utilizing its blockchain in order to expand non-fungible token (NFT) related integrations across its platforms, including Instagram.
FLOW is now up about 66% since its pre-announcement levels in the $1.80s. If FLOW can clear resistance in the $3.10 area to the upside, then this could unlock a move higher towards the next key area of resistance in the $4.25-30 area, where the 200DMA resides and the early 2022 lows. To the downside, there is support around $2.50.
FLOW/USD surges above $3.0. Source: FX Empire
Avalanche (AVAX) Surpasses $30 as Bulls Remain in Control
Avalanche's AVAX token is on course for a fourth successive day of big gains and recently surpassed $30 for the first time since mid-May. The cryptocurrency was last trading higher by just shy of 9.0% on Monday and around 10% in the last 24 hours, making it the best performing coin in the top 20 by market cap.
The next area of upside resistance for AVAX bulls to target is near $33, and then slightly above that at $38. If Avalanche can surpass these levels, there isn't much by way of technical resistance to prevent it from surging all the way back to the next area of resistance around $50 per token, which would mark a 60% rally from current levels.
AVAX/USD bulls eye upside targets. Source: FX Empire

>