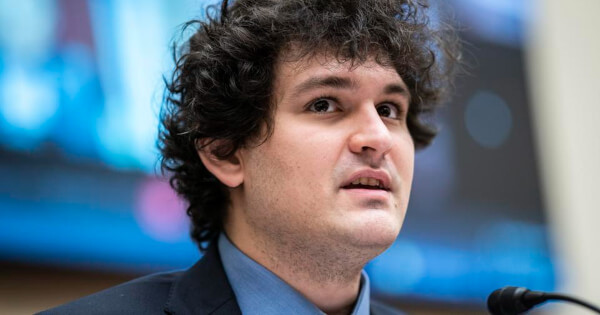 According to new court filings, prior to the collapse of the cryptocurrency exchange FTX in November 2022, a series of financial transactions were carried out, all of which seemed to be to the direct profit of key personnel at FTX and Alameda Research. FTX's payment of $2.51 million to the American Yacht Group in March of 2022 is one key transaction that has taken place.
This transaction was beneficial to Sam Trabucco, who had served as a co-CEO of Alameda Research in the past. Trabucco confirmed possession of a boat in a following tweet that was sent in August 2022, just before to the announcement that he would be retiring from the industry.
Caroline Ellison, former  Alameda Research CEO and Sam Bankman-Fried's girlfriend, commented Sam Trabucco's resign,
It's been an incredibly formative experience working with @AlamedaTrabucco . I've missed having him around in recent months, but I'm proud of all the other Alameda employees who have stepped up and more excited than ever about our future. I hope he has a great time on his boat!
In the year leading up to the collapse of the exchange, Trabucco and a number of other execs who had previously worked at FTX received cash settlements. These executives include people like Gary Wang and Sam Bankman-Fried, among others. Both Bankman-Fried and Wang made significant investments in Robinhood shares during the months of April and May 2022.
The remaining 10% of the shares were held by Wang via their company, Emergent Fidelity Technologies; nonetheless, Bankman-Fried maintained a 90% ownership position in the company. However, the U.S. Department of Justice seized these Robinhood shares in January.
Bankman-Fried is currently facing allegations from the Department of Justice, including the embezzlement of customer funds. He was returned to jail in August after attempting to contact a witness.  
Recently, Robinhood Markets Inc. has completed a $605.7 million share buyback deal with the United States Marshal Service, as reported by Blockchain.News. The agreement encompasses the purchase of 55.3 million shares, each priced at $10.96, formerly held by Emergent Fidelity Technologies, a company owned by Sam Bankman-Fried. The U.S. District Court for the Southern District of New York has granted approval for the transaction.
It's important to note that both FTX and the court filings indicate that the disclosed transactions pertain only to fiat currency, leaving the extent of crypto transactions unclear. The court filings were submitted to the United States Bankruptcy Court for the District of Delaware, and FTX debtors have stated that the accuracy and completeness of the disclosed data cannot be guaranteed.
This report aims to provide a factual, third-party perspective on the financial activities of FTX and its executives, devoid of promotional or subjective language.
Image source: Shutterstock

>