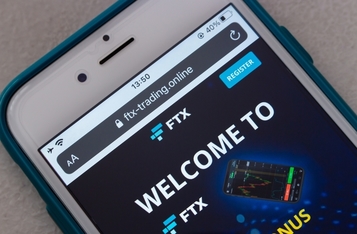 In a recent disclosure of the CEO's legal billings, FTX CEO John J. Ray III has confirmed the existence of plans for FTX 2.0, the next iteration of the cryptocurrency exchange. The disclosed legal billings, totaling $290,190.39, shed light on the ongoing efforts by Ray and his team to recover funds and rebuild the collapsed exchange.
John J. Ray III, an esteemed American attorney with expertise in recovering funds from failed corporations, was appointed as the CEO of FTX following the exchange's collapse in November 2022. Since then, Ray has been diligently working to chart a course for the future of FTX, aiming to restore its former glory and ensure a more stable and secure platform for its users.
The announcement of FTX 2.0 plans had an immediate impact on the market, particularly on the FTX exchange native token, FTT. The news caused a significant surge in FTT's value, with the token pumping nearly 24% at its peak. 
While the plans for FTX 2.0 have been confirmed, no concrete timetable has been established. The disclosed information reveals that, thus far, there is no tangible evidence of a comprehensive plan to restart the exchange, aside from internal sketches. However, Ray has not entirely ruled out the possibility of such a plan materializing in the future.
Amidst the news of FTX 2.0, concerns arise regarding the creditors of the collapsed exchange. On May 10, 2023, the United States Department of Treasury and Internal Revenue Service (IRS) filed 45 claims worth $44 billion against FTX and its subsidiaries, further complicating the financial landscape. It remains uncertain whether the creditors will receive any compensation from the potential reboot of FTX.

>