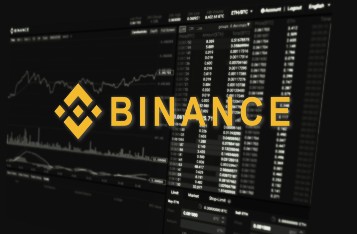 Former MIT Sloan School of Management student and teaching assistant for Gary Gensler, known only as 'Kenny' on Twitter, has offered insights into the recently filed lawsuits against Binance and Coinbase by the Securities and Exchange Commission (SEC), as well as his personal journey into the world of blockchain and crypto.
Kenny took to Twitter to share his experience of studying under the current SEC Chairman, Gensler, before his appointment to the role. Notably, Kenny wrote a report on Binance Coin (BNB) as a student, which he shared with both Gensler and Binance founder Changpeng Zhao, or CZ as he is commonly known.
Reflecting on this time, Kenny wrote, "It wasn't the report but the interaction between Mr. Gensler & Mr. Zhao. I felt an opportunity for a future of blockchain that was open to innovation from both the side of the regulator and the innovator."
Later, while interning in Shanghai in the summer of 2019, Kenny worked with Victor Ji on a project related to decentralized identification for small businesses. Kenny recalls reaching out to Gensler to discuss these ideas, describing their conversation as thoughtful.
In the tweets, Kenny acknowledges his growth in the world of blockchain and credits Gensler, Ji, and Zhao for providing direction and inspiration. Kenny states, "Meeting Mr. Gensler, hacking with Victor, getting recognized by Mr. Zhao… All felt like winds from the universe guiding me."
This personal connection made the recent lawsuits filed by the SEC against Binance and Coinbase particularly impactful for Kenny. On June 5 and 6, 2023, the SEC filed 13 charges against various Binance entities and sought emergency relief to ensure the protection of Binance.US customers' assets, respectively.
Speaking about the lawsuits, Kenny said, "The recent news regarding the lawsuits against @binance and @coinbase is truly an unfortunate outcome from the perspective of someone inspired by the same figures entangled in this."
Despite his personal connections, Kenny remains hopeful for the future of blockchain and crypto, concluding with, "I truly hope that whatever comes out of this takes into account all of the hard work that the brightest minds are putting into the space to change the world."

>