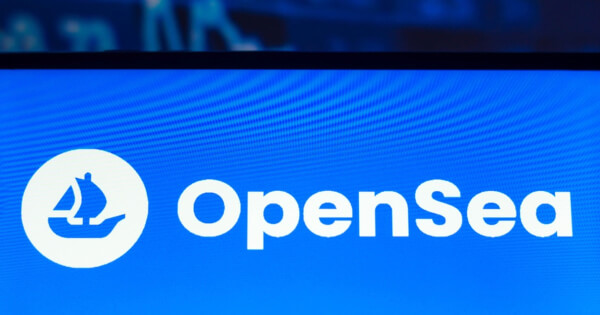 Nathaniel Chastain, the former head of product at OpenSea, has been sentenced to three months in prison for his involvement in insider trading with digital assets. Chastain was responsible for selecting which NFTs would be featured prominently on OpenSea's platform. He was convicted of "fraud and money laundering" in May, with potential penalties of up to 20 years for each charge.
The U.S. Department of Justice and the FBI charged Chastain with generating over $50,000 in illicit profits from NFT trades. This case was highlighted as the first insider trading scheme involving digital assets. Insider trading is deemed illegal when individuals leverage non-public information for personal gain, thereby prioritizing their profits over obligations to their employer or the general public.
Legal representatives for Chastain argued that NFTs, unique digital tokens often representing ownership of digital art, are not securities. They further contended that the information Chastain used was not confidential. However, the court was not swayed by these arguments and allowed the case to proceed to trial.
Chastain's illicit activities came to light after his departure from OpenSea in 2021. The company had asked for his resignation following an internal investigation that found he had breached his obligations to the OpenSea community. As a consequence of his conviction, Chastain forfeited his equity in OpenSea, which, according to his lawyers, was valued in the millions.
To facilitate his insider trading activities, Chastain created multiple digital wallets and OpenSea accounts. However, his actions did not go unnoticed, with the Crypto Twitter community highlighting his misconduct. Before his charges, Twitter users identified "burner" wallets linked to Chastain, where Ethereum from NFT sales was funneled back to his primary wallet.
In the evolving landscape of the crypto and digital assets market, insider trading has become a growing concern, especially given the less stringent regulations compared to traditional finance. Ishan Wahi, once a product manager at Coinbase Global, Inc., faced the consequences of such actions. On May 9, 2023, U.S. District Judge Loretta A. Preska sentenced him to two years in prison for leaking confidential business information about forthcoming Coinbase crypto asset listings to his brother and a friend. This privileged information allowed them to execute profitable trades before Coinbase's official announcements. Wahi had earlier confessed to two counts of conspiracy to commit wire fraud. In the aftermath, the Securities and Exchange Commission launched separate civil proceedings against him.
Image source: Shutterstock

>