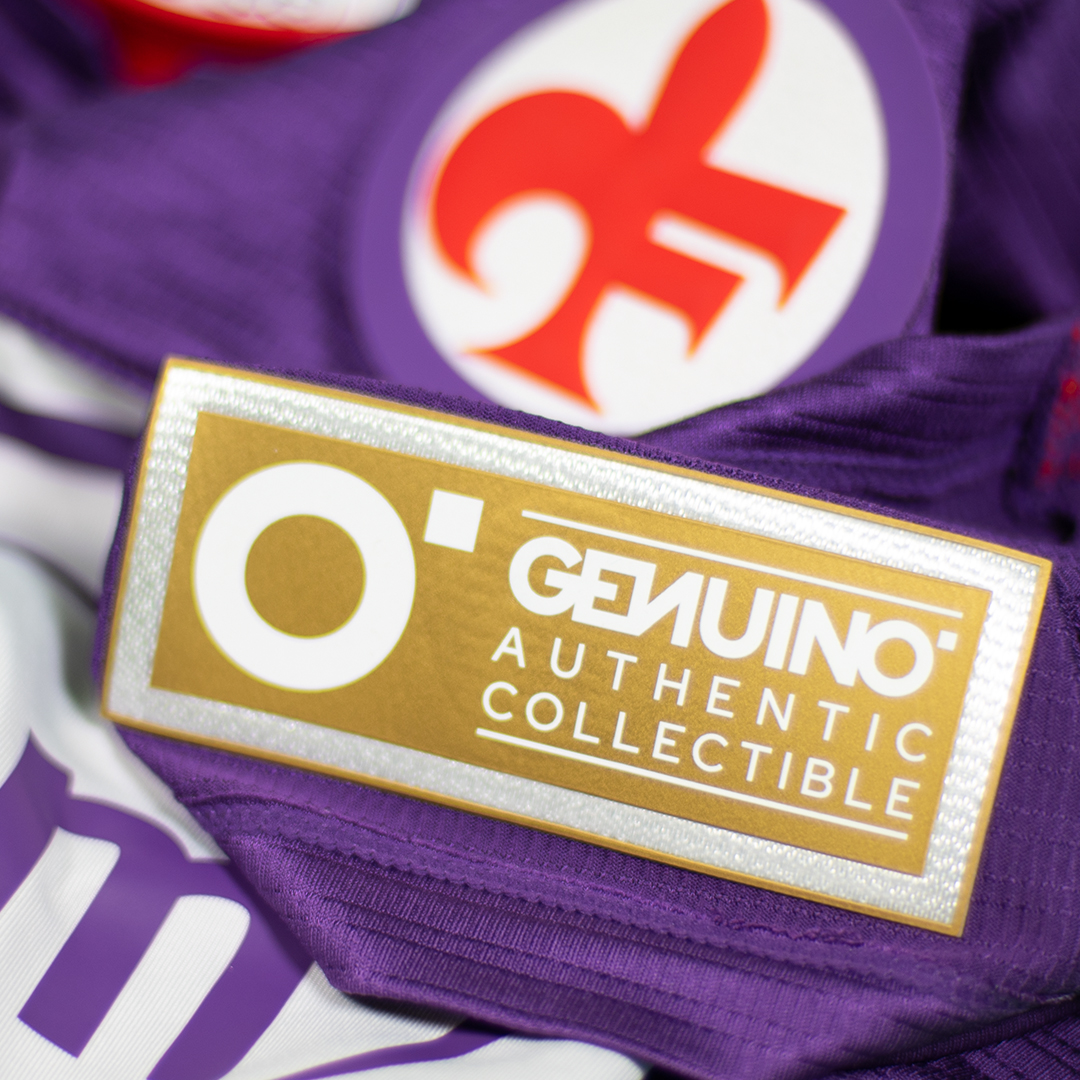 August 6 – Serie A's Fiorentina have issued their first blockchain-based merchandise with the limited edition digital NFT offer of 95 new jerseys, matching the 95 years of the club.
The new jersey is a collectible NFT both digitally and physically.
Launched in collaboration with Genuino, the NFTs of 95 home shirts, numbered from 1 to 95, are tracked by blockchain thanks to the smart patch applied. They went on sale at 7pm CET yesterday at Genuino.World.
Genuino is a fan engagement platform where fans can buy, trade and sell authentic digital collectibles backed by certified assets in the worlds of sports, music, art and fashion. Its certification protocol leverages blockchain technology.
Fiorentina first began working with Genuino in December 2019, when blockchain technology was used to certify the authenticity of match worn shirts.
During the Fiorentina vs Inter match on 15 December 2019 and Fiorentina vs Roma on 20 December 2019, some of the match worn jerseys of the men's first team were certified by Genuino via blockchain technology and a special identification tag fixed to the shirt and combined with a unique and unchangeable NFT to ensure its authenticity.
It was the first of its kind. Now the relationship has expanded to the new season short launch.
Contact the writer of this story at moc.l1628216473labto1628216473ofdlr1628216473owedi1628216473sni@n1628216473osloh1628216473cin.l1628216473uap1628216473

>