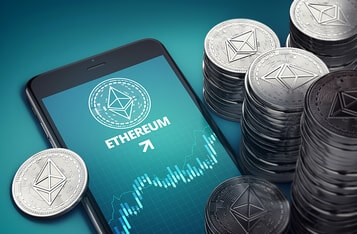 In a recent report, investment management firm VanEck predicts that the Ethereum (ETH) token price could surge to $11,800 by 2030. The forecast is grounded on the revised valuation model estimating that Ethereum's network revenues will significantly rise from the current $2.6 billion annually to $51 billion by the end of this decade, assuming Ethereum retains a 70% market share among smart contract protocols.
This report's valuation methodology hinges on the projection of future cash flows. These projections factor in estimated Ethereum revenues, a global tax rate, and a share of the revenue for validators. The cash flow yield is set at 7%, with a 4% long-term crypto growth rate. This results in a fully diluted valuation (FDV) of Ethereum, which is then discounted by 12% to provide an estimate of Ethereum's current value.
Ethereum's revenues stem from transaction fees and Miner Extractable Value (MEV). Users bear these costs for using services on the Ethereum blockchain, with a part of these transaction costs allocated to validators and the rest being income for Ethereum. Moreover, Ethereum's "Security as a Service" (SaaS) model is also highlighted as a potential revenue stream, enabling the securing of external applications, protocols, and ecosystems.
The report also analyzes the potential of various economic sectors, such as Finance, Banking, Payments (FBP), Metaverse, Social and Gaming (MSG), and Infrastructure (I), shifting their activities onto smart contract platforms. Current trends suggest that businesses might cover transaction fees to simplify the user experience, a practice that would mirror traditional business models.
VanEck's report points out the crucial role of MEV in blockchain security due to its high value and considers Layer 2 (L2) solutions as the future of Ethereum transaction execution, despite the potential competition from numerous L2 chains.
However, the report also acknowledges the uncertainties around Ethereum's future, reflected in the use of a 12% discount rate in its valuation model. 

>