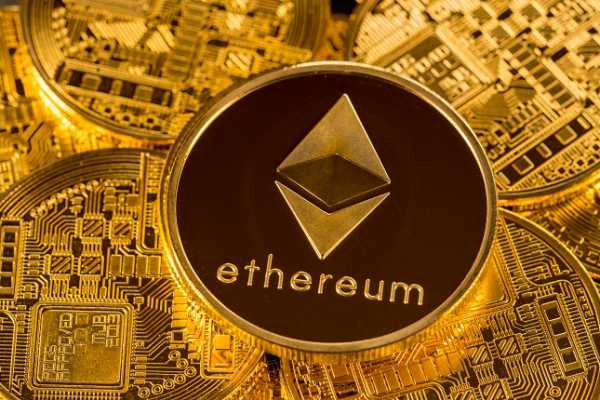 While all eyes are on bitcoin ahead of an expected approval of a BTC futures ETF in the U.S., the second-biggest cryptocurrency is nearing a milestone of its own. Ethereum is inching closer to its all-time high of above $4,000 and is currently hovering at $3,800. The Ethereum price has skyrocketed more than 400% year-to-date, and market bulls believe that it has more runway for gains in the current market cycle.
Ethereum has benefited from a rising DeFi market, where the total value locked (TVL) currently hovers at $217 billion. The TVL amount on the Ethereum blockchain alone is $150 billion. Also, as Ethereum moves toward the proof-of-stake (PoS) consensus protocol, its supply is being diminished, which also appears to be fueling some of the gains in the Ethereum price.
Supply Demand Dynamics
As inflation continues to strengthen its grip on the global economy, deflationary assets are increasingly attractive. Ethereum's supply/demand dynamics have become more compelling since the recent EIP-1559 upgrade, which overhauls gas fees on the network.
As part of this upgrade, Ethereum transaction fees are being burned, which removes coins from circulation and therefore buoys the Ethereum price. So far, more than 540,000 Ethereum units have been burned and counting since "fee burning" began in August, according to data from Ultra Sound Money.
And according to Ultra Sound Money's leader board, non-fungible token (NFT) marketplace OpenSea is second only to Ethereum transfers for fee burning, with more than 1,200 ETH burned in the last 24-hour period.
Mark Cuban Bump
Billionaire Mark Cuban recently gave Ethereum a ringing endorsement. The Dallas Mavericks owner believes that the second-biggest cryptocurrency is the one to own. He said on CNBC,
"As an investment, I think Ethereum has the most upside."
According to him, Ethereum outshines other cryptocurrencies for its use case as a currency.
Cuban's NBA team is known for accepting meme coin Dogecoin as a payment method. And while he owns several thousand Dogecoin with his son, Cuban believes that the meme coin is something to own for thrills and also to learn about the industry.  Cuban has also revealed recently that Mavericks fans like to pay with Dogecoin while bitcoin is viewed more as a store-of-value asset.

>