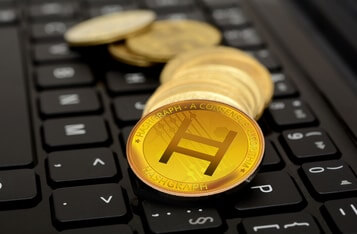 Singapore-based Enjin, a pioneer in the blockchain ecosystem for Non-Fungible Tokens (NFTs) and digital assets, has launched the Enjin Blockchain. The innovative new blockchain, dedicated to NFTs, is built on the open-source Substrate framework, distinguishing it from others by integrating NFT-related transactions directly into its foundational code, rather than relying on smart contracts.
Incorporating NFT transactions at the protocol level enhances scalability and prepares projects for future-proofed digital assets. Notably, Enjin Blockchain features like Fuel Tanks and Discrete Accounts simplify end-user interaction by subsidizing transaction fees and eliminating the need for specific wallet software.
In the proposed restructuring, Enjin Coin (ENJ) will transition from the Ethereum network to become the native token of the Enjin Blockchain's Mainnet on a 1:1 basis. Furthermore, Efinity Token (EFI) is suggested to merge with ENJ, further promoting decentralized governance and participation.
Efinity, the Polkadot parachain, has successfully forked to the Enjin Blockchain, now known as the Efinity Matrixchain. The Matrixchain preserves all data from Efinity, ensuring seamless user transition and data integrity. A flagship Matrixchain, the Enjin Matrixchain, is due to launch, utilizing ENJ as the native currency and primary platform for NFT creation.
Enjin plans to deploy additional Matrixchains tailored to meet the specific needs of enterprise and large communities, extending the opportunities for digital ownership and interaction.
Enjin's existing community projects will utilize the Enjin Blockchain, inviting all members to participate. The Enjin App Layer, essential for low-cost NFT integration, will be readily available for developers to incorporate into their projects.
The Enjin Blockchain and the Enjin Matrixchain will be secured by Substrate's robust Proof-of-Stake system, powered by ENJ, promising maximum security, reliability, and sustainability.
Since its inception in 2009, Enjin has remained at the forefront of blockchain innovation, continually seeking to revolutionize the landscape of digital items and NFTs. With its dedicated community and cutting-edge technology, Enjin is poised to shape the future of digital ownership and blockchain technology.

>