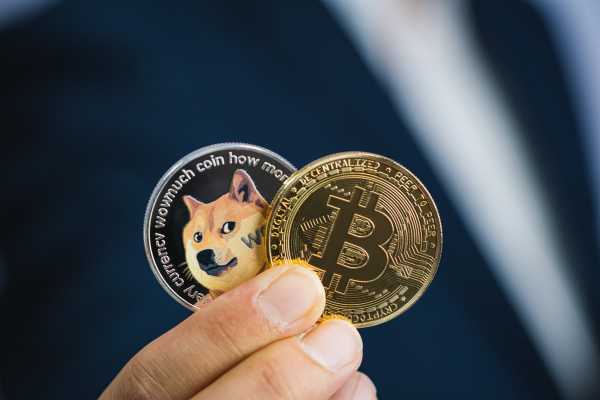 Key Insights:
Dogecoin rose by 5.63% today amid consolidating market.
Shiba Inu did not change by much but kept its 60% rally intact.
Bitcoin and Shiba Inu kept oscillating at $23.8k and $1.5k, respectively.
After rising above $1.03 trillion yesterday, the crypto market took a break today as all the cryptocurrencies countered the buy and sell pressures.
This also had an impact on the meme coins naturally, as their cumulative value moved sideways to $16.8 billion.
Dogecoin Pushes Further
The king of meme coins managed to rake in some growth today despite the lack of bullishness from other altcoins as DOGE rose by 5.63% in the last 24 hours. This furthered the meme coin's rally over the month to 36.33%.
Although it still has a long way to go in order to recover the 66.59% decline noted during the May to June dip.
This can be achieved once DOGE sustains the bullish cues it is getting from the price indicators. Just yesterday, the altcoin closed above the 50-day Simple Moving Average (SMA) (red) line that had been acting as resistance for almost two months now.
This will ensure that DOGE does not fall by a lot even when the broader market displays bearish cues.
Secondly, the MACD also recovered its bullish crossover, and the appearance of the green bars on the indicator exhibit that DOGE is not in the red zone yet. It still has some strength in it to carry on and close above the $0.075 mark.
Shiba Inu Fails a Fall
Unlike Dogecoin, Shiba Inu did not note a rise during the trading hours today, but neither did it witness a drop in price.
The meme coin saved the 60.47% recovery it observed during the last month, which helped SHIB reclaim the losses it registered at the time of the June crash.
This is because the altcoin had the support of the market, as indicated by the price indicators. The Parabolic SAR maintained its uptrend today as well with the white dots sitting underneath the candles.
Furthermore, the Relative Strength Index (RSI) also kept itself planted in the bullish zone that it successfully closed above earlier last week.
Going forward as well, it will be these indicators that indicate when the buying pressure has flipped into selling pressure and if or not SHIB will be able to recover its May losses of almost 60%.

>