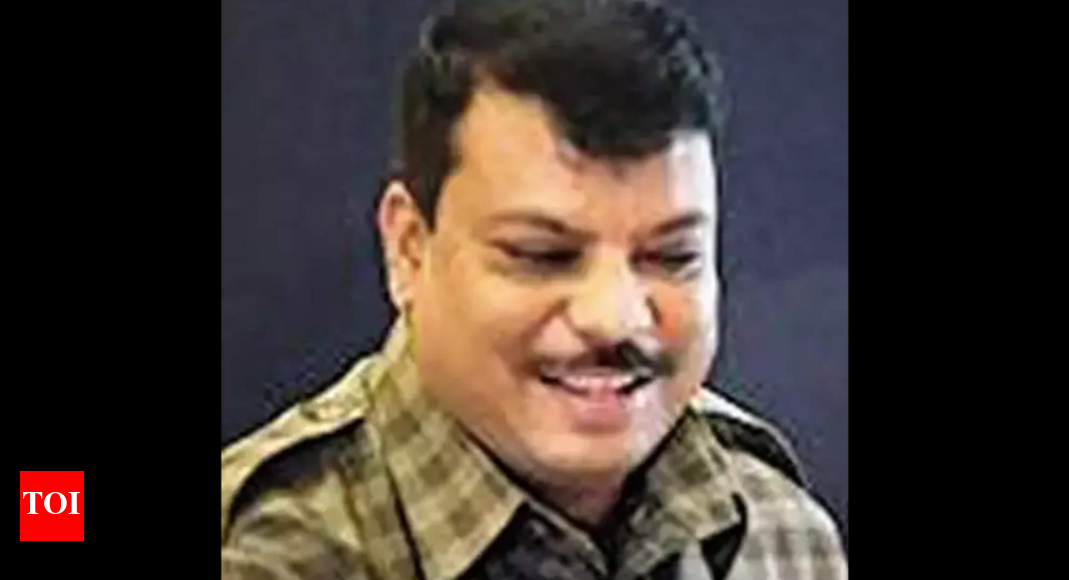 BHOPAL: A tweet by former Congress minister Umang
Singhar
and a viral video showing former chief ministers Kamal
Nath
and
Digvijaya
Singh during the dharna near CM House stirred Madhya Pradesh's political cauldron on Monday.
On Sunday, Singhar posted a tweet, which mentioned CM Shivraj Singh
Chouhan
, but the ruling BJP claimed it was targeted at Singhar's rival, Digvijaya Singh.
Singhar, tweeted, "High voltage drama is being enacted in Madhya Pradesh over the past three days, politicians should do politics of dignity and etiquette Shivraj ji." He attached a photograph of CM Chouhan standing with Nath and Digvijaya, and speaking to a farmers' delegation from the districts of Rajgarh, Guna,
Bhopal
and
Vidisha
.
Home minister Narottam Mishra on Monday took a dig at the tweet and said, "Umang Singhar may have mentioned anyone in the tweet, but his target is Digvijaya Singh."
Last Friday, Digvijaya led a farmers' agitation near the CM's official residence, alleging that despite calling for an appointment with the CM for a month-and-a-half, he failed to get one. The senior Congress leader sought time to meet Chouhan with a delegation of farmers from Rajgarh, Guna, Vidisha and Bhopal districts, whose land has come under submergence due to the construction of Tem and Suthhalia irrigation projects.
Singh sat in dharna with several party MLAs and farmers near CM House for over two hours on Friday afternoon. Midway, he was joined by Kamal Nath.
Before joining Digvijaya's dharna, Nath had an accidental meeting for 25 minutes with Chouhan at the state hangar. Both leaders said they met by chance as the Congress leader was returning from his Chhindwara constituency while the CM was headed for a BJP organizational function in Dewas.
Chouhan finally gave time to meet the farmers' delegation on Sunday and it was the photograph of this meeting that Singhar tweeted. To add to the political ripples, a video — with superimposed speech bubbles — went around, showing Nath and Digvijaya sitting on the dharna. Nath seems to be saying that he had met Digvijaya four days earlier but 'he did not tell me, so I went to Chhindwara'. Digvijaya says, "It was not necessary to tell you because I have been asking for an appointment for over one-and-half-months." Nath says, "That is true."
State Congress says there is no internal dispute. "Umang Singhar has mentioned CM Chouhan in his tweet. He meant that just to get an appointment, Digvijaya Singh is having to sit on dharna," argued PCC spokesman Narendra Saluja. Regarding the video, Saluja said, "It is a simple discussion between two leaders. State party president Kamal Nath did not know of the protest and when he came to know he joined the demonstration. What is wrong with it? All that is being spread is BJP's malicious campaign and dirty politics."

>