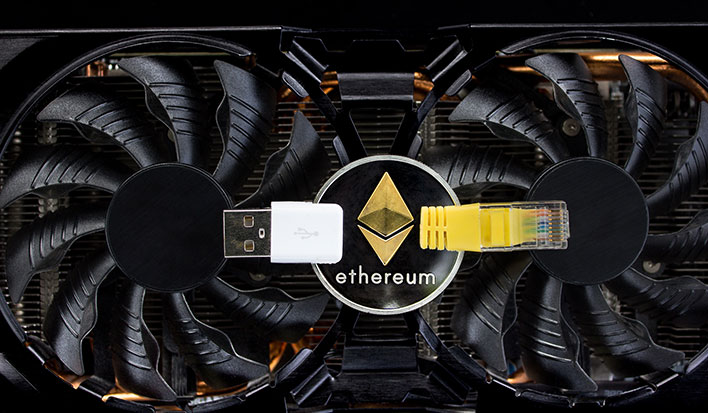 In a perfect world, this would ultimately result in more GPUs finding their way into the hands of gamers for actually playing games instead of mining. But of course that's an overly optimistic take. There are other coins that can be mined with GPUs, like Ravencoin, so it's doubtful that GPU mining will go the way of the dodo. Additionally, there's really no way to accurately quantify the impact Ethereum is having on the shortage.
Then there's Ethereum's rising value. It reach a record high this week, topping $4,400 for the first time ever. Around this same time last year, Ethereum was trading at under $400. So that's a better than 1,000 percent gain in 12 months.
That's a bummer for PC gamers, though even when the bomb goes off, it's highly unlikely the market will be flush with graphics cards again.

>