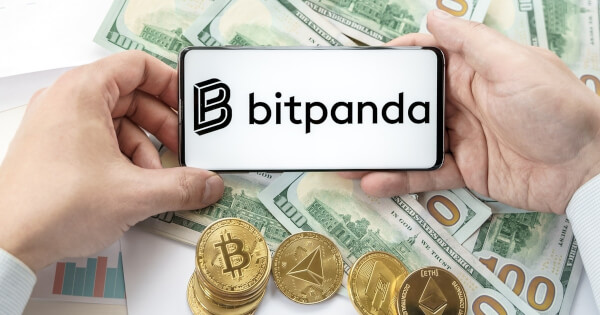 European-based cryptocurrency trading platform BitPanda has hired a former executive at JPMorgan to lead a division in the leading platform – BitPanda Pro, a platform targeting to fulfil the needs of experienced traders and institutional investors.   
BitPanda, a cryptocurrency trading platform based in Vienna, Austria, announced on Thursday, October 28, that it named JPMorgan executive Joshua Barraclough as the Chief Executive Officer of its fully-regulated digital assets exchange BitPanda Pro.
Before Barraclough moved to the crypto sector, he served as the global head of the fintech team at JPMorgan. He served as co-head of digital innovation at the investment bank, responsible for creating new products and businesses.  
He talked about his departure from JPMorgan to join BitPanda, saying that the move was an easy decision. He mentioned: "The crypto ecosystem is the most exciting part of that right now, with an incredible pace of change and growth in adoption. We want further to bridge the gap between digital assets and traditional finance, building on my prior experience."
Barraclough will now lead BitPanda Pro, which targets experienced traders, professionals, and institutions. According to a press statement, the platform has witnessed average daily trading volume rise four times in the first half of 2012.
BitPanda allows retail investors to invest in various products, including cryptocurrency, stocks, precious metals, among others.
BitPanda Pro, an advanced and European Union-wide regulated version of the main platform, is yet to add digitized versions of precious metals like gold, platinum, and silver as part of its portfolio on its trading platform.    
Barraclough said that the exchange is "actively looking at offering even more traditional assets other than gold and silver, using blockchain technology and tokenization to facilitate this."  
Barraclough acknowledged that cryptocurrency is getting traction as the first investment asset for younger digital natives and "acts as a gateway to further financial education, building wealth through a diversified portfolio."
He further talked about the rising adoption of cryptocurrencies and the inflow of new institutional funds. He stated: "This wave of institutional investment, unaffected by many of the regulatory worries of the last bull run, has proven the viability of Bitcoin (BTC) as a secure store of value and inflation hedge."
Barraclough is the latest in a series of high-profile hires for the rapidly-growing fintech firm. Last month, BitPanda hired Irina Scarlat, a former Revolut executive, as its chief growth officer. In August, BitPanda hired former regulator Matthias Bauer- Langgartner as its managing director in Ireland and the UK.
In August, BitPanda achieved unicorn status after raising $263 million in a Valar Ventures-led series C round, funding that brought its total valuation to $4.1 billion. 
Image source: Shutterstock

>