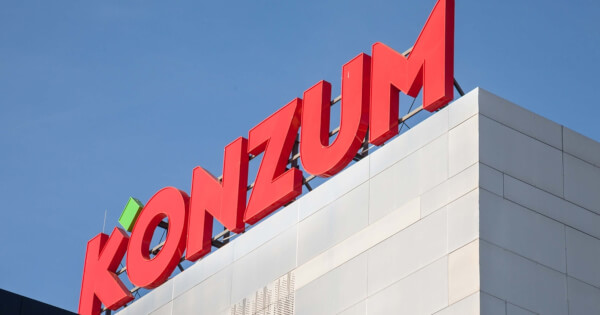 The largest supermarket company in the European nation of Croatia, Konzum, says it is possible to buy all of its products online and pay with one of nine supported digital currencies.
According to the company, the supported cryptocurrencies, including Bitcoin (BTC), ether (ETH), Bitcoin cash (BCH), EOS, DAI, Ripple (XRP), stellar lumen (XLM), tether (USDT), and USDC, will be charged at no additional cost to the shopper. 
"The introduction of cryptocurrency payments is another indicator that Konzum is constantly monitoring global trends, introducing innovations, and setting the standard in the retail sector," said Uroš Kalinić, Member of the Management Board of Konzum for Finance and IT. who also added that;
"We are proud to be leaders in another area that is rapidly developing and dictating the future. We continue to invest in the development of innovations and technologies in order to remain the first choice for our customers and as a retail chain of the new generation to provide a premium shopping experience."
Termed the very first of such a bold approach in Croatia, Konzum said making purchases and paying with digital currencies is only available online at present, with plans to roll out the feature at all of its stores nationwide.
Considering the highly volatile nature of cryptocurrencies, the crypto payments will be facilitated at defined exchange rates prior to the purchases to prevent discrepancies of any sort. 
The Konzum crypto payments service is facilitated by cooperating with the domestic fintech company Electrocoin and their PayCek system, the first Croatian payment processor for cryptocurrencies. The move marks a prominent way to help push digital currencies to the mainstream in Croatia, a similar effort championed by Paypal's integration of digital currencies on its payment app.
Image source: Shutterstock

>